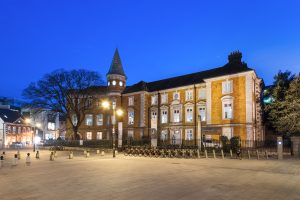 Crawford Art Gallery, a National Cultural Institution and regional art museum for Munster, is dedicated to the visual arts, both historic and contemporary. The permanent collection comprises over 2000 works, ranging from eighteenth century Irish and European painting and sculpture, through to contemporary video installations. At the heart of the collection is a collection of Greek and Roman sculpture casts, brought to Cork in 1818 from the Vatican Museum in Rome. Through its temporary exhibitions, publications and education programmes, the Crawford Art Gallery is committed to fostering recognition, critical assessment, and acknowledgement of historical and contemporary Irish and international art practice.

Located in the heart of Cork city, beside the Opera House, the Gallery is a critical part of Ireland's cultural and tourism infrastructure, welcoming over 200,000 visitors a year.
Admission to the Gallery and to exhibitions is free.
How to get to the Crawford Art Gallery, Cork
Crawford Art Gallery is located in the heart of Cork City centre, adjacent to Cork Opera House and Opera Lane, just off Patrick Street. Ten minutes walk from Cork's Kent Train Station and five minutes walk from Cork Bus Terminus. Disabled parking zones are available at the front entrance of the gallery at Emmet Place and Academy Street.
Opening Hours:
Monday – Saturday: 10 a.m. – 5 p.m. (last entry 4:45 p.m.); Thursday: 10 a.m. – 8 p.m.
closed Sundays and Bank Holidays
For further information please contact: dawnwilliams@crawfordartgallery.ie
See more at: crawfordartgallery.ie
 —————————————————————
UPCOMING EXHIBITION(S)
Friday, 15th March
"Voyages" by Mary Swanzy until 2nd June 2019.
"Mechanism" by Andrew Kearney until 26th May 2019.
 —————————————————
Cork Printmakers'  Stampa Ora / Print Now
An exhibition of new works by 12 Irish & 12 Italian printmaking artists 
at the Crawford Art Gallery, part of Cork Midsummer Festival 
22nd June – 19th August
at the Historic Print & Watercolour Room, Crawford Art Gallery, Cork
Cork Printmakers is delighted to collaborate with the Italian National Association of Contemporary Engravers (IACE) on this touring exhibition project. It features twelve Italian artists and twelve Irish artists, with each artist displaying two prints. This exhibition will have its Irish premiere at the Crawford Art Gallery, Cork, opening on the 21st June, and presented as part of Cork Midsummer Festival.
This is a wonderful opportunity to view contemporary prints from Italian and Irish artists; to examine the artistic concerns expressed by artists from both countries and to explore the parallels and contrasts that may be highlighted by placing these works on paper, in a variety of contexts, across a four venue tour.
This exhibition features the following 12 artist members of Cork Printmakers: Brian Barry, Johnny Bugler, Séan Hanrahan, Miriam Hurley, Fiona Kelly, Aoife Layton, David Lilburn, Eimearjean McCormack, Shane O' Driscoll, Kim Roberts, Sylvia Taylor & Anna Ziarniewicz.
The 12 participating Irish artists were selected by Anne Hodge, Curator of Prints, at The National Gallery of Ireland. Each Irish artist was asked to create and submit two new prints specifically for this exhibition project. The theme is open and artists have used a wide range of printmaking techniques; such as screen-printing, etching, photo etching, relief printmaking to create the artworks.
The 12 participating Italian artists were selected by Giorgio Marini, Vice Director of Drawing & Prints Department at Galleria Degli Uffizi in Florence. The artists are: Gianna Bentivenga, Gabriele Berretta, Sandro Bracchitta, Malgorzata Chomicz, Paolo Ciampini, Lara Monica Costa, Gabriella Da Gioz, Elisabetta Diamanti, Calisto Gritti, Stefano Luciano, Giacomo Miracola & Elisabetta Viarengo Miniotti. One of the Italian artists – Malgorzata Chomicz, recently won one of the most prestigious printmaking competitions in Italy – the Santi di Diso Engraving Prize, with her print entitled Silence IV, which features in this exhibition.
The exhibition has already toured to two Italian venues, receiving a great response at; Villa Benzi Zecchini, outside of Treviso, in March 2018 and Universita degli Studi di Sassari (University Library), Sassari, Sardinia in May 2018. The exhibition will also be displayed at the Garter Lane Arts Centre, Waterford from the 30 August – 14 October 2018.
Opening reception / Preview:   Thursday, 21st June at 5.30 p.m., with opening remarks by Anne Hodge, Curator of Prints at the National Gallery of Ireland. Presented as part of Cork Midsummer Festival 2018.
More information: 
www.corkprintmakers.ie / http://www.incisoriitaliani.it/home-eng/
PHILLIP TOLEDANO
Maybe: Life & Love
16 March – 24 June
Exhibition explores the subject of ageing and dying.
Phillip Toledano's exhibition Maybe: Life & Love explores our innate fascination to envisage our own futures whilst providing a platform to discuss the often difficult subject of ageing and dying. The exhibition brings together two key bodies of work by New York based artist, Days with my Father (2010) and Maybe (2015), in which Toledano balances the emotional pull of his photographic documented decline of his father's illness with dementia, with his obsessive exploration of potential scenarios of his own future.
Days with my Father and the artist's corresponding texts, poignantly detail his father's dementia whom Toledano struggles to protect. In using the camera, father and son created a different relationship and provided the artist with a way of communicating and coping with his father's dementia. Toledano recalls, "The first year was incredibly hard figuring out how to live with his dementia trying to make him happy, also living with the idea that he was going to die. I was thinking about mortality all the time".
Having experienced the death of close family members in the span of a few years, preceded by his sister's premature and tragic death, Phillip Toledano became consumed and distracted by his own mortal fears of a dismal and despondent future. Over three years (2012-2015), the artist created Maybe confronting such fears in excruciating detail, aided perhaps with a healthy dose of narcissism. Having tested his DNA, visited psychic and fortune tellers for potential end game scenarios, he teamed up with a makeup and prosthetics specialist to create masks and scenes that envisaged all the possible ways he thought the next forty years of his life could be realised. Toledano is a sweating, balding drunk, a wheelchair-bound octogenarian, and a stroke victim – his DNA analysis predicted he has a high possibility of having a stroke in his life. In bringing these dark scenarios to life – there is no reference to his wife and daughter – Toledano also assimilates the viewer's own apprehension of the future. Maybe deliberates upon Toledano's concept that "that life is so full of right angles – there are so many possibilities ahead of you – but you have no sense of what they are like."
In an effort to reassure, the viewer – and himself – that his worst-case scenarios for living and dying are not the only scenarios available, Toledano states "my idea of the future was very bleak so perhaps by acting out these bleak attempts, I try to expunge them from myself, trying to get rid of all the dark stuff, so that everything will be beautiful but unknown, but it's okay that it's unknown".
The exhibition also features the short film The Many Sad Fates of Mr. Toledano by Joshua Sefter, which documents the Maybe project from concept to realisation.
Events around exhibition
Masterclass: 10am – 4pm, Thursday 12 April
Phillip Toledano: 1pm, Friday 13 April – public talk
Theresa Nanigian: 1pm, Thursday 10 May­– public talk (in partnership with Beáltaine Festival)
Padraig Spillane: 5:30 pm, Thursday 31 May, responds to Maybe: Love & Life – public talk
More about the artist
Phillip Toledano was born in 1968 to a French Moroccan mother and an American father. He grew up in London and Casablanca and lives and works in New York City. Toledano's work is socio-political and often draws on his personal experience working with a variety of medium including photography, film and installation. He has exhibited widely, including solo shows at The Deutsche Hygiene-Museum, Dresden (2016); Diechtohallen, Hamburg (2015) and East Wing Gallery, Dubai (2015). His work has appeared in Vanity Fair, The New York Times Magazine, Le Monde, Wallpaper amongst others
---
The Crawford Art Gallery is delighted to announce a dynamic temporary exhibitions programme for 2017. The year ahead sees the gallery continuing its commitment to fostering recognition, critical assessment and acknowledgement of historical and contemporary Irish and international art practice. Key exhibitions celebrate the bicentenary of George Du Noyer (1817-1869) and fifteen years of the curious culinary contemporary ensemble Domestic Godless.
Breaking Rainbows
By Orla Barry
In association with Cork Midsummer Festival
Performance: 22-23 June at 6pm | Exhibition: 24 June – 26 August 2017
Breaking Rainbows by Orla Barry, a live performance and installation, continues its tour to Crawford Art Gallery and the Cork Midsummer Festival. First shown at Temple Bar Gallery & Studios and premiered as part of the Dublin Theatre Festival (29 September – 5 November, 2017),
Exploring the boundaries of art and life, Breaking Rainbows uses the relationship between wo/man and animal, and the cannibalistic, symbiotic tension between [Orla Barry] the artist and [Orla Barry] the shepherd to reflect on the primal and poetic and unpredictable bond we have with the natural world. Presented as a live performance and video installation, Barry's new work is a fascinating journey into the land of shepherding through the lens of 'doing' rather than 'observing' the job at hand. The tour began in Temple Bar Gallery & Studios as part of Dublin Theatre Festival last October and continues in Crawford Art Gallery.
Endearing, humorous and challenging, Breaking Rainbows reflects on both our interdependence and disconnection from the natural environment. Made up of a series of vignettes, Barry's new work brings us into a journey through time, conceptualisations and effects: from the realms of sheep farming traditions, ancient Greek shepherd's singing competitions, contemporary consumerism and gender roles, to the intimate relationship of caring for a sheep about to give birth.
Interweaving live performance, video, a 300kg pile of wool produced on Barry's farm in 2015, and an aural landscape which touches many different forms of speech, Breaking Rainbows is congruous with Orla Barry's multidisciplinary aesthetic. However, as in her most recent work, Mountain, it also marks a new step in her trajectory by introducing chance procedures and a collaborative approach to the development of the texts. This results in the stories being reinvented and reshaped, defying notions of ownership, authorship and authenticity, and thus also reflecting on the nature of oral storytelling as transferred throughout generations. This is played out in an unpredictable dramaturgy in which no performance or experience of the installation is the same.
Orla Barry is both visual artist and shepherd. She lived in Brussels for sixteen years and now runs a flock of pedigree Lleyn sheep in rural Wexford. A leitmotif running through her recent work is the human disconnection from the natural environment. Barry writes, and makes performances, video and sound installations. She has shown work at The Irish Museum of Modern Art, SMAK and Tate Modern, amongst others, as well as taking part in Manifesta 2.
Crawford Art Gallery
Performance:
Thursday 22 June, 6pm
Friday 23 June, 6pm
Booking via Cork Midsummer Festival: http://www.corkmidsummer.com/
Video installation of work open to public in gallery: Saturday 24 June – Saturday 26 August 2017
Free entry, Monday – Saturday, 10am – 5pm with late opening on Thursday until 8pm
Written and directed by Orla Barry; Collaborators Einat Tuchman, Derrick Devine, Marcus Lamb; Performers Einat Tuchman, Dick Walsh; Commissioned and produced by Wexford Arts Centre, Temple Bar Gallery & Studios; Co-production Kaaitheater, ARGOS centre for art and media, Crawford Art Gallery; Funded by Arts Council of Ireland and by Culture Ireland; Supported by Dublin Theatre Festival, Midsummer Festival Cork, Opera Festival Wexford & IMMA's residency program.
Breaking Rainbows is supported by an Arts Council Touring and Dissemination of Work Award.
Breaking Rainbows will tour to Wexford Arts Centre & Wexford Festival Opera: Performance 20-21 October at 8pm | Exhibition 23 October-18 November 2017.
For further information on the artist or performance/exhibition please contact Dyane Hanrahan, Marketing & Commmunications Manager , Crawford Arts Gallery, Emmet Place, Cork on +353 (0)21 4907856 or marketing@crawfordartgallery.ie.
DANNY McCARTHY
Beyond Silence: A Bell Rings in an Empty Sky
26th May – 12th August, 2017
Publication Launch: Saturday, 8th July, 2017 12–3 p.m.
Multiple ceramic bells and mesmeric static musical figurines installed in the Crawford Art Gallery prompt the viewer to pause a while. The work allows a moment, for the imagination to grow with the sounds prompted by the visual spectacle.
McCarthy's practice has long concerned itself with promoting the simple of idea of listening. In a departure from creating sound, for this exhibition, McCarthy foregrounds our daily, ever present background soundscape.
The Artist brings together over 500 found ceramic objects, which have been either muted by the artist or by their material restrictions. McCarthy is a gatherer and scours car boot sales and second hand shops to find discarded objects that have been overlooked and under used.
Beyond Silence playfully triggers memories to create potential imaginary mindscapes. The installations are accompanied by drawings created by the artist during a recent residency at the prestigious Rauschenberg Foundation in Florida. McCarthy immersed himself in the legacy of Robert Rauschenberg's practise, which
led to his use of erasure as a tool of engagement in the drawings and further engaged with his interest in listening.
Danny McCarthy is one of Ireland's pioneers of performance art and sound art and he continues to be a leading exponent exhibiting and performing both in Ireland and abroad.
McCarthy's is also interested in acoustic ecology and collates 'lost sounds' – evident in his Found Sound (Lost at Sea) at Crawford Art Gallery (2011-2016) and his work Mutus Liber focuses his concern for lost sonic soundscapes. McCarthy asked Hubert Bookbinding to create a handcrafted book containing found perforated music paper. The music paper, that would have been ubiquitous a century ago, was at the forefront of popular culture when many fairground and cinematic attractions would feature pianolas (a self-playing piano). McCarthy captures the now muted sounds in archival form perhaps in the hope that the next generation may find a willingness to listen and explore sounds from history.
Publication launch:
Responding to the exhibition Beyond Silence: A Bell Rings in an Empty Sky,
a publication featuring text and visuals: David Toop, Stephen Vitiello, Helen Frosi and Patrick Farmer (Soundfjord), Paul Hegarty, Rachel Warner, Cristin Leach, Bernard Clarke, John Godfrey, Dr.Emily Putnam, Anthony Kelly and introduction by Dawn Williams, will be launched between 12-3 p.m., Saturday 8 July, 2017.
The publication is published by Farpoint Recordings priced €20.
Jasmina Cibic:  Spielraum / The Nation Loves It
March 24 – July 8, 2017
Jasmina Cibic is an artist who consistently reflects on ideological interpellation, dissection of institutional frameworks and disclosure of historicizing mechanisms. The film explores the role of architecture as an agent of political rhetoric at the hand of a single character, an amalgam, speaking the words of global public figures scripted from a myriad of political speeches. These redacted proclamations were originally made by figures politically engaged and invested in architecture's relationship to national identity on an international stage.  The film has resonance as Ireland moves forward from recession and enters a renewed expansion of new building projects – will we learn from the past or learn nothing?
Orla Barry: Breaking Rainbows
June 22 – August 26, 2017
Exploring the boundaries of art and life, Breaking Rainbows uses the relationship between wo/man and animal, and the cannibalistic, symbiotic tension between [Orla Barry] the artist and [Orla Barry] the shepherd to reflect on the primal and poetic and unpredictable bond we have with the natural world. Presented as a live performance and video installation, Barry's new work is a fascinating journey into the land of shepherding through the lens of 'doing' rather than 'observing' the job at hand.
In partnership with Cork Midsummer Festival.
Commissioned and produced by Wexford Arts Centre, Temple Bar Gallery + Studios. Breaking Rainbows is supported by an Arts Council Touring and Dissemination of Work Award.
Domestic Godless
October 23 – November 17, 2017
Formed in 2002, The Domestic Godless' mission is to explore the potential of food – its taste, its presentation, its history and its cultural values – as a vehicle for artistic endeavour and experimentation. Late October 2017 will see the Domestic Godless 'reside' in the gallery for four weeks, creating unpredictable and unorthodox food combinations exploring the relationship between contemporary art and food and its cultural currency.
George Du Noyer
November 17 – February 24, 2018
A major exhibition celebrating the bicentenary of the birth of artist George Du Noyer (1817-1869) – one of Ireland's most talented and prolific topographical artists of the nineteenth century.
Born into a Huguenot family in Dublin, Du Noyer was a geologist, antiquarian scholar and artist. Over the course of his life he was employed as an art teacher at the college of St. Columba, as surveyor for the Topographical Department of the Ordnance Survey, and he also worked for the Geological Survey of Ireland. He recorded landscapes, coastal topography, antiquities, buildings and aspects of everyday life. A member of the Royal Irish Academy, he contributed essays on Irish antiquities to a number of learned journals. The exhibition will explore the conceptual and scientific approach to Du Noyer's work, and will engage a wide audience, as well as those interested in the interaction between art, academic research and science. Curated by Peter Murray.
Crawford Art Gallery is a National Cultural Institution and regional art museum for Munster, dedicated to the visual arts, both historic and contemporary. The permanent collection comprises over 3000 works, ranging from eighteenth century Irish and European painting and sculpture, through to contemporary video installations. At the heart of the collection is a collection of Greek and Roman sculpture casts, brought to Cork in 1818 from the Vatican Museum in Rome.  Through its temporary exhibitions, publications and education programmes, the Crawford Art Gallery is committed to fostering recognition, critical assessment, and acknowledgement of historical and contemporary Irish and international art practice. Located in the heart of Cork city, the gallery is a critical part of Ireland's cultural and tourism infrastructure, welcoming over 200,000 visitors a year.
For further press information and to request images please contact:
Dawn Williams:+353 (0)21 4907853  or dawnwilliams@crawfordartgallery.ie
—————————————————————
EARLIER EXHIBITIONS
The Castle at the Crawford
March 16 – May 27, 2017
Key works from the Crawford Collection return to the Gallery following the successful and historic exhibition at Dublin Castle. Curated by Dr Michael Waldron and Anne Boddaert.
 —————————-
Made in Cork: The Arts and Crafts Movement 1880s–1920s
Friday, 18th November – 25th February 2017
Guest curated by Vera Ryan, this exhibition offers a fresh perspective on the Irish Arts and Crafts movement.  It brings together key artists including James Archer, Michael J. McNamara, Joseph Higgins and the lesser known Annie Crooke and Kathleen Murphy O'Connor.
 —————————-
Annie O'Ne
CANTHUS
July 15, 2016  – February 15, 2016
Crawford Art Gallery is delighted to present a series of interventions, installations and surprises by Irish artist Annie O'Ne entitled Canthus from July 15, 2016– February 15, 2017.
Within the historic and contemporary galleries Annie O'Ne will draw attention to the overlooked and unannounced; 'Like a flicker in the corner of the eye, Canthus @ Crawford exists only as a glimpse, expanding and contracting in scale and duration, unannounced, unmediated and unidentified'.
Employing sculpture, video and photography as a platform to address the interplay between space and perception, throughout the eight month 'virtual residency', O'Ne will leave evidence of her presence, sometimes subtly through distorting imagery, sometimes by disrupting and constructing alternative viewing conditions where the viewer may become the object.
Art historian Grant Kester has identified art as having 'a unique power to disrupt, destabilise, or otherwise confound the viewer's conventional perceptions of the world.' In Canthus, Annie O'Ne seeks to create disjunctures or interruptions in the normal flow of the gallery experience to create a momentary state of uncertainty that comes about through the realization of something unexpected. O'Ne hopes these moments of rupture will act as springboards for new ways of looking, thinking and re-evaluating conventional perceptions about art and our world.
For further information & images contact: dawnwilliams@crawfordartgallery.ie/ T: +353 (0) 21 4807853
 —————————————————————
Perceptions 2016: The Art of Citizenship Symposium
Tuesday, 25th and Wednesday, 26th October
by
CIT Crawford College of Art and Design, Cork City Council Arts Office and the Crawford Art Gallery
Cork City Council, City Hall 11:00 a.m. –  4:30 p.m.
DESCRIPTION
There are a number of attendance options over the two days of the symposium. Please follow the tickets button to select your choices.
Day one offers free tours and a creative fair that will provide valuable opportunities to engage and network with artists, art studios and other symposium delegates. It will also provide context for engagement with the presentations on day two.
Day two provides a more formal opportunity for the public and practitioners from cultural, social and education fields to further consider creative citizenship, equality of access and participation within our cultural spaces.
Please note the various venues that will host different activities of the symposium.
About Perceptions 2016: The Art of Citizenship
The 1916 proclamation declared it's resolve to cherish 'all the children of the nation equally and oblivious of the differences….that have divided the minority from the majority in the past'.
Perceptions 2016: The Art of Citizenship challenges this resolve bringing colour, energy, imagination and discussion to Cork city. While 2016 is a time to remember the past, it is also an opportunity to re-imagine and expand our perceptions of future possibilities for a brighter more equal society.
Perceptions 2016: The Art of Citizenship is a citywide celebration, a diverse multi-venue exhibition, showcasing national and international work of 141 artists from 34 supported studios.
SYMPOSIUM DAY 1 – 25th October
Tours of three venues: Insight to art, artists and studio groups.
11 a.m.-11:30 a.m. CIT Wandesford Quay Gallery
11:45 a.m.-12:15 p.m.  Cork City Hall Atrium
12:30 p.m.-1 p.m. Crawford Art Gallery
Creative fair @ the Crawford Art Gallery
2 p.m.-4:30 p.m. A unique opportunity to spend an afternoon in a relaxed, explorative setting, meeting artists and studio groups. An opportunity to interact through conversation and creative processes.
6:30 p.m. Evening celebration and networking at CIT Wandesford Quay Gallery
SYMPOSIUM DAY 2 – 26th October
Presentations, Talks and Panel,Discussions @ Millenium Hall, Cork City Hall.
9 a.m.-4:30 p.m..
Supported Studios in Context
Padraig Naughton provides a national context.
Them, Not Us: Declan McGonagle investigates art and active citizenship.
Supported Studios in Practice
KCAT [Kilkenny], AIM [Bristol], Debajo del Sombrero, [Madrid] and GASP [Cork] showcase their models of practice.
Re-imagining our role as creative citizens
Evelyn Grant hosts a panel discussion with Tom Clonan, Catherine Marshall, Declan McGonagle and Helen O'Donoghue.
www.perceptions2016.com
 —————————————————————
Conflicting Visions in a Turbulent Age 1900-1916
Crawford Art Gallery, Cork is delighted to present the exhibition, Conflicting Visions in a Turbulent Age 1900-1916 from June 3 – August 20, curated by Dr Éimear O'Connor HRHA in collaboration with the gallery.
Conflicting Visions in a Turbulent Age 1900-1916 is an exciting exhibition featuring several themes that influenced the era, some local to Cork and others more nationally or internationally focused. Highlights include a portrait by John Butler Yeats – which has never been publically displayed, three portraits by Dermod O'Brien that have not been seen in public in over one hundred years, personal material belonging to Terence MacSwiney, a new sculpture by Rowan Gillespie, an exquisite woodcut by Lady Gregory, and a bible with a poignant connection to the same Lady Gregory
The exhibition will feature paintings, drawings, posters, film and artefacts pertaining to, for example, the Cork International 1902-3, the First World War, the connection between Sir Hugh Lane and the Abbey Theatre, and the Easter Rising, along with evidence of the then contemporary artistic engagement with New York, and with Parisian Modernism. There is the crash and bang of war in a series of films, and yet, in a quiet section of the gallery, there is artwork from the Honan Chapel, University College Cork, consecrated in November 1916.
Personalities emerge in various ways: George Russell, May Guinness, Sir Horace Plunkett, John Butler Yeats, Beatrice Gubbins, and Robert Gregory, to name but a few. Present-day artwork by Robert Ballagh, Orla de Brí, Margaret Irwin West, Margaret Corcoran and Mick O'Dea embody the recent artistic response to 1916 and the centenary of commemoration in general, while another piece, painted in 1966, represents the then response to an official call to commemorate the fiftieth anniversary of the Easter Rising. The show also includes The People's Exhibition, a digitized display containing images of historical items belonging to the people of Cork and, with permission from the owners, some of that material is included within the exhibition itself. Within the exhibition there are many complex, complicated, and conflicting visions that combine towards synthesis, and yet disrupt preconceived perceptions.
The exhibition will also include a public gathering entitled 'A Heart That is Free': Terence MacSwiney in Context (Friday, 17 June). Featuring excerpts from MacSwiney's 1914 play, The Revolutionist, this engaging and accessible event is free to the public and is an exciting way to celebrate the writer's cultural legacy.
For further information and images please contact: dawnwilliams@crawfordartgallery.ie
—————————————————————
ELAINE BYRNE
"Rakoczy's March (2015)"
May 13 – July 9, 2016
www.crawfordartgallery.ie
Crawford Art Gallery is delighted to present "Rakoczy's March (2015)" by Elaine Byrne, as part of its continuing screening programme featuring Irish and International artists.  Elaine Byrne's research-based practice examines overlooked histories, historical texts and artworks as a platform to mobilize history as it relates to current political and social concerns. Employing sculpture, video and photography Byrne focuses on opening new questions for the viewer to highlight present day urgencies.
The film centres on two Irish uillean pipers, Leonard Barry and Padraig Carberry McGovern, who are asked to perform Rakoczy's March without any previous knowledge of the score. The music, which was once the unofficial national anthem of Hungary, is played by Irish pipers as Lipóti Virag  (Leopold Bloom) departs for Százharminczbrojúglyás-Dugulás in James Joyce's Ulysses (episode 12, Cyclops).
From the musicians initial startled reaction of hearing and reading the music, to their frustrated, repetitive and exhaustive attempts in realizing the score's complex musical phrases, Byrne films the musicians in their attempt to discover if Joyce's fictive reference to Irish pipes playing Rakoczy's March is a viable literary construct.
In using Joyce's text excerpt, Byrne creates a device to explore issues of censorship, nationhood and the rise in anti-Semitism or the 'Other'. Mirroring the complexity of the musical score and the text, the film presents to the viewer questions that are prevalent in today's global and conflictual societies. The dedication of the musicians to push their own musical knowledge and skill touch upon the enduring qualities of human's need to overcome and survive yet they also explore the dichotomy of experience and factual knowledge, accelerated by the omnipotence of the digital world, and if fictional narratives have become the basis of fact in real life.
Artist's Talk:  5:30 pm, Thursday 26 May
EDITOR NOTES
About the artist
Elaine Byrne is based in New York and Dublin. Her work has been shown widely both nationally and internationally and recent projects and exhibitions include: 2016: La  Diritta Via, Montero12 Gallery, Rome; Whenceness, Kevin Kavanagh Gallery, Dublin; 2015: Maximum Entropy, CPS Projects Space, New York. Elizabeth Foundation, New York – Whitney Independent Study Programme; Art & Law Program Fellow, Fordham Law School, New York; Celeste Prize, finalist exhibition, Milan.  2014: Winner of 8th Arte Laguna art prize for sculpture, Venice Arsenale; Raumplan, Limerick City Art Gallery: Terrain, Transferiencias, Universidad Autónoma Metropolitana, Mexico City; Of the Land, Woman Made Gallery, Chicago. www.elainebyrne.net
For further information & images contact: dawnwilliams@crawfordartgallery.ie/ T: +353 (0) 21 4807853
 —————————————————————
1916 Ireland in Contemporary Art
Éire 1916 san Ealaín Chomhaimseartha
May 13 – August 13, 2016
Crawford Art Gallery is delighted to present 1916 Ireland in Contemporary Art. Commissioned by Larry Lambe, the exhibition will feature artists including Alice Maher, Robert Ballagh, Rita Duffy, Michael Coady and David Lilburn.
Varying in scale and media, from painting to poetry, the only instruction the commissioned artists received from Lambe was that the work should be linked with any event of 1916 that affected Ireland, including the Easter Rising.

The commissioning process started in 2009 in order to give each artist time to have a mature look and consider the commission over a generous time-span. Within the exhibition Alice Maher's Remember Me highlights the overlooked human rights activist Alice Milligan (1866-1953), whose image is engraved, using the scrimshaw techn,ique on an ostrich egg. Dermot Bolger's evocative poem recalls the great number of civilians who lost their lives in the Easter Rising whilst Robert Ballagh's Not For Sale painting references the concern that many significant national artefacts have been lost to the national collection on many occasions where the Irish State has been outbid at sales auctions.
In addition to the exhibits, the artists have been invited to write in relation to their created work, which will accompany each work offering the viewer an added layer of context and mediation. The exhibition features the work of Dermot Bolger, Alice Maher, David Lilburn, Rita Duffy, Padraig Lynch, Robert Ballagh, Sandro Chia, Lorcan Lambe, Sean Hillen, Michael Cullen, Sonja Landweer and Michael Coady. 

The exhibition is created in partnership with the Toradh Gallery, Co. Meath and the Galway City Museum.
 —————————————————————
Adam Buck (1759-1833): A Regency Artist from Cork
February 5, 2016 – April 9, 2016
www.crawfordartgallery.ie
THE CRAWFORD ART GALLERY, WITH THE HELP OF THE ASHMOLEAN MUSEUM, OXFORD AND GUEST CURATOR PETER DARVALL, IS DELIGHTED TO PRESENT THIS EXHIBITION OF CORK-BORN ARTIST ADAM BUCK. THIS IS THE FIRST EXHIBITION OF HIS WORK IN CORK.
Born in 1759 into a family of silversmiths in Cork, Adam Buck trained as an artist from an early age. Subtle, refined and often saucy, his watercolour portraits depict the literary, theatrical, social and political stars of the Regency period. He was also alive to the political issues of his day, and several of his early sitters were members of the United Irishmen, including John Sheares. Among the celebrities he painted were the actor John Kemble, Mary Anne Clarke, mistress of Frederick, Duke of York, and John Burke, an enterprising publisher from Tipperary who founded Burke's Peerage.  Adam Buck is described by Turtle Bunbury as a 'maestro of the Georgian Miniature'.  The exhibition will bring to life scenes reminiscent of those described by Jane Austen in her novels Pride and Prejudice and Sense and Sensibility.
An exhibition of work by Buck, organised by the Ashmolean Museum in Oxford, will be shown at the Crawford Art Gallery, Cork, in February and March of 2016. Presen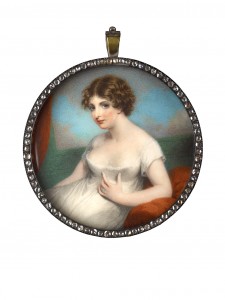 ted to coincide with the publication of Peter Darvall's A Regency Buck – Adam Buck (1759-1833) the exhibition includes prints, paintings and other material associated with this delightful Cork artist. Works from the Crawford Art Gallery's collection will be shown alongside material from the National Gallery of Ireland, the Royal Collections, the Ashmolean, and many private collections.
While still in his early twenties, Buck moved to Dublin, followed later by his younger brother Frederick. Both had trained in Cork and Frederick also studied at the Dublin Society's Drawing Schools. In 1786, Adam was commissioned by Richard Edgeworth to paint a group portrait of his family, including his daughter, Maria, who was then working on her first novel. Nine years later, in 1795, Buck decided to move to London. His brother Frederick returned to Cork, where he pursued a successful career as a painter of miniature portraits, done in watercolour on small slips of ivory.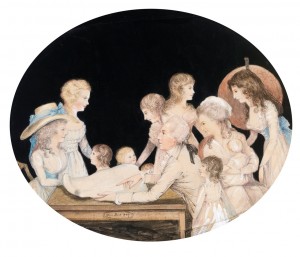 Settling in London, Buck found plenty of work and many of his drawings were reproduced as prints, including a series of aquatints illustrating Lawrence Sterne's A Sentimental Journey. In 1799 his Tambourina (Crawford Art Gallery) was engraved, along with a matching work, Triangulina. Buck was himself an accomplished printmaker, and in 1811 brought out a prospectus for a book on Greek vases, although the book itself was never published.  He maintained his links with Ireland: in 1802 he sent a portrait to the Hibernian Society of Artists exhibition, held at the Parliament House on College Green, Dublin.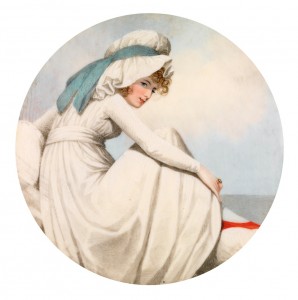 Unlike Frederick, who concentrated on miniature portraits, Adam branched out into more complex compositions, incorporating Regency neo-classical furniture and interiors as settings for his refined and charming watercolours. Many of his portraits have a lock of real hair plaited and mounted behind glass on the reverse. As an artist, Buck did much to define the image of fashionable Regency society, and his portraits of women of the period in neo-classical settings illustrate perfectly the cultural milieu depicted in the novels of Jane Austen. He died in 1833, aged 74.
Last two images courtesy of National Gallery of Ireland © National Gallery of Ireland Collection
 —————————————————————
Martin Healy – A moment twice lived
4 March–7 May 2016
www.crawfordartgallery.ie
Crawford Art Gallery is delighted to present Martin Healy: A moment twice lived, an exhibition of new and recent work by the Dublin-based artist.
Martin Healy's film and photographic installations have explored ideological motifs from early 20th century literature endeavoring to mine the synthesis of fact, fiction and manifest mythology embedded in systems of belief. The work featured in A moment twice lived extrapolates concerns about earth and the cosmos, dreams and reality, and investigates states of temporal being, both physical and psychological. Frequently examining the relationship between scientific truth and aesthetic form, the works emphasise fleeting or ethereal moments when these two ideologies coalesce.
The exhibition, displayed over two floors, includes a number of new photographic and sculptural works and a key new single screen installation entitled, A moment twice lived (2016). The film's circuitous narrative makes reference to JW Dunne's writing, in particular the book An Experiment with Time (1927), by way of a curiously overlooked painting in the Crawford Gallery's collection by Nathanial Grogan[1] .
During the course of the film, a voice-over periodically refers to dreams and experiences of temporal dislocation that raises questions about our perception of reality and relationship to the physical world.
Set in lush botanic gardens, the mesmeric film Harvest (2015) is shown alongside exquisitely detailed photographs and sculptural installations, which explore time in all its variant possibilities. Here Healy creates a reflective counterpoint for the consideration of the histories and destinies of our local and cosmic environments.
Dr Francis Halsall (Course Director MA Art in the Contemporary World) and Matt Packer  (Director, CCAD, Derry/Londonderry) will participate in a public conversation with the artist at 5:30 pm, Thursday 31 March in the Crawford Art Gallery.
.
A publication to accompany the exhibition A moment twice lived featuring new texts by Francis Halsall and Matt Packer published by Crawford Art Gallery, Cork (ISBN.978-1-874756-25-5).
– See more at: http://www.crawfordartgallery.ie/Martin_Healy_Twice_Lived.html#sthash.kUTXUsPa.dpuf
 —————————————————————
2015  EXHIBITION HIGHLIGHTS
Spring will see an exhibition of new work by Kathy Prendergast installed in the historic Gibson Galleries of the Crawford.
In Spring also, the exhibition Configurations: Prints of the 20th Century will run concurrently with Displaced: The Alice Schwab collection of 20th art.
In May, The Art of a Nation, an exhibition of works from the Crawford Art Gallery and the AIB collections will be held at the Mall Galleries, close to Trafalgar Square in central London.
May also sees Vivienne Roche's "Head to Head" exhibition.
A summer highlight at the Crawford will be Sean Scully: Figure Abstract, Scully's celebrating his seventieth birthday.
In October, The Language of Dreams will explore the Influence of archetypes and the unconscious on 20th century Irish and British Art.
KATHY PRENDERGAST      April 9 – June 13
This exhibition brings together new work by Kathy Prendergast, an artist whose sensitivity to issues of individual and collective existence has resulted in some of the finest work made by any Irish artist over the past three decades. Featuring a new work commissioned by the Crawford, this exhibition sees Prendergast furthering her research in mapping.  Curated by Ingrid Swenson, (Peer, London) the exhibition will be shown in the Gibson Galleries, and will incorporate an installation over twenty metres in length, exploring key issues of contemporary life and society.
RECONFIGURATIONS: PRINTS OF THE 20TH CENTURY      April 9 – June 6
Featuring works by Lucian Freud, Francis Bacon, William Scott, Pierre Soulages and Karel Appel among others, the exhibition will look at printmaking as an art form and the vast range of printmaking techniques available to artists to create an image as a print in its own right – and not as a aide to painting or drawing. The works on exhibition are selected from the Crawford collection and private collections in Ireland and the UK.
DISPLACED: The Alice Schwab Collection of 20th Century Art      April 9 – June 6
A selection of work on paper from the personal collection of Liesel Rosenthal (Alice Schwabb), an avid collector of German and British prints of the 1920's and 30's, including works by Kathe Kollwitz (1867-1945), Paul Nash (1889–1946), Anthony Gross (1905–1984) and Carel Weight (1908–1997). A refugee from Germany in the 1930's, Schawb settled in London, where she built up a personal collection of art that evokes memories of a post-war Europe very different to that of today.
THE ART OF A NATION        Mall Galleries, London: May
Sponsored by AIB and supported by the Department of Arts, Heritage and the Gaeltacht, The Art of a Nation will feature over seventy paintings and sculptures, from William Orpen, Mainie Jellett and Sean Keating, to Norah McGuinness, William Crozier and William Scott.
VIVIENNE ROCHE: Head to Head    May 15th – September 26th
From An Strachaire Fir by Joseph Higgins (1916) to the bronze head of her nephew Stephen Archer: Tight Head Prop (2014), Vivienne Roche RHA curates an exhibition of sculptures titled VIVIENNE ROCHE: Head to Head, in the Crawford Art Gallery Cork.
Displayed in the setting of the historic sculpture galleries of the Crawford Art Gallery, the exhibition will run from May 15 to September 25 and features a series of heads commissioned by the Arts Council including work by artists Conor Fallon RHA, Kathy Prendergast and Brian Bourke.
In 2014, Vivienne Roche decided to model a head for the first time since  being a student. Roche has made many works that have some reference to the human body, but not in a way that is generally considered figurative.  The head she produced last year was one of Stephen Archer, the artist's nephew and godson. Roche's challenge in modelling Steve (as Roche refers to him) – an Ireland-capped and Munster Rugby player – was twofold: first, how could she approach the task in a novel and  visually engaging way, and secondly how could she add a perspective that the television sports camera must, of necessity, miss?
Vivienne Roche's solution was to take a perspective from the ground up, looking at Archer's head as it locked into position in the scrum, approximately 80 centimetres from the ground, mirroring the head in action as a tight-head prop.  Using bronze casting, Roche achieves that 'monumental' quality so particular to this medium.
The last time Roche made a head was in 1988, when she was commissioned by the Arts Council for a touring exhibition called Heads, initiated by Martin Drury, along with six other artists.   Roche's head – entitled Victim – was not modelled. It was fabricated in steel, which was the artist's favoured material at that time.
Vivienne Roche: Head to Head, brings together new work by Roche, together with the Arts Council Head series and the two powerful works by Joseph Higgins. Roche has admired the under-rated Joseph Higgins' since she attended the Crawford College of Art. She describes those works of his which she has chosen as "timeless, powerful, full of character and beautifully modelled". Higgins finished these heads in 1916.
Vivienne Roche situates her show as follows; 'Curiously, the last thirty years in Ireland have rather neglected three-dimensional representations of the human head. I felt it was timely to remind ourselves of how this ancient preoccupation with the head can continue to challenge and reward. Bringing together the 1988 Heads show, the work of Joseph Higgins and myself seemed an appropriate way to do this'.
About the artist
Over the last 30 years Vivienne Roche has worked in large-scale bronze, glass, steel, sailcloth, stuccodore plaster, and reconfigured landscape.  Drawing, watercolour and photography have also been central to her work. Her artistic themes derive from site-specific dialogues between architecture and sculpture, the emotional resonances of the coastal landscape in which she lives, relationships between male and female, archaeology sites and their artefacts, and between music and the visual.
Recent solo exhibitions include Spirit and Light RHA Gallery, Dublin, 2013; A Light Interlude from the Pulpit, Triskel /Christchurch, Cork, 2011 and The Geometry of Water 2010, Centre Culturel Irlandais, Paris.  Group exhibitions include RHA Annual Exhibition, 2014; Traces of Peter Rice, Centre Culturel Irlandais, Paris 2013; What happens next is a secret, Irish Museum of Modern Art, Dublin and Into the Light, The Arts Council, 60 Years of Supporting the Arts, 2012.
Roche is a member of Aosdána and of the Royal Hibernian Academy. Active in the creation and implementation of cultural policy, she was a founder member and first chairperson of the National Sculpture Factory in Cork; a former member of the Arts Council (1993-1998) and was awarded an honorary Doctorate in Laws by University College Cork in 2006.
SEAN SCULLY: FIGURE / ABSTRACT      June 26 – September 12
SEÁN SCULLY'S FIRST MUSEUM EXHIBITION IN CORK CELEBRATES HIS PROGRESSION FROM FIGURATIVE TO ABSTRACT ARTIST OVER A 50-YEAR CAREER
Crawford Art Gallery presents Seán Scully: Figure/Abstract, a career-spanning exhibition by Ireland's most pre-eminent artist, to coincide with his seventieth birthday on June 30.
Figure Abstract will include works from 1964 to the present. Many people will be familiar with Scully's mature work – the epic compositions of blocks of colour he has made since the early 1980s – but few are aware that he explored figurative painting before turning to abstraction. This exhibition, coinciding with Scully's seventieth birthday, will feature examples of his earliest drawings and paintings, tracing his evolution as an artist through the 1960s and into the 1970s and beyond. The largest work featured is Horizontal Soul (2014), which is over eight metres in length. The exhibition concept was initiated by Marc O'Sullivan and Tina D'Arb O'Sullivan.
Seán Scully has achieved international acclaim as an abstract artist, yet Figure/Abstract is the first exhibition of his work to include his early figurative drawings and paintings. The earliest works date back to 1964, when Scully was nineteen. Anyone familiar with his monumental abstract paintings may be surprised to find that these early works are so modest in scale and feature such domestic subjects as a dog and a cat, as well as sketches of his brother Tony. Most of the works in Figure/Abstract have never been shown before.
Figure/Abstract (June 26 – September 12) demonstrates how Scully's interest in figuration continued to develop alongside his early explorations in abstraction throughout the 1960s, before he began making the large abstract paintings that have occupied him since the early 1970s.
The exhibition also features works on canvas – including Untitled – Seated Figure (1967); Backcloth (1970) and Inset (1973) – which together demonstrate how Scully's conversion to abstraction drove his development as one of the most original painters of our times. Scully is today best known for his epic 'stripe' paintings, and the exhibition features a recent work from this series, Horizontal Soul, 2014, which is more than eight metres in length.
To mark the occasion, and to celebrate Scully's achievements as an Irish artist on the international stage, the Crawford Art Gallery will restore the síneadh fada over the 'a' in the spelling of Seán for the duration of the exhibition Figure/ Abstract in Cork.
Seán Scully will participate in a public conversation with curators Marc O'Sullivan and Tina Darb at 5 p.m. on June 26 (no booking required, but please be advised that seating is limited), followed by the official reception at 6 p.m. (all welcome).
Figure/Abstract is accompanied by a full-colour catalogue with essays by Seán Scully, Marc O'Sullivan and Beate Reifenscheid available in the Crawford Art Gallery bookshop priced €35.
For further information, images or a pdf copy of the catalogue contact:
dawnwilliams@crawfordartgallery.ie  / T: +353 (0)21 4807853                           tinadarb@gmail.com / T: +353 (0)87 7826500
THE LANGUAGE OF DREAMS      October 1– January 9, 2016
An exhibition at the Crawford Gallery in October 2015 will explore the theme of dreams and the unconscious, focusing on the influence of Surrealism on Irish and British art, mainly in the mid-twentieth century.  The exhibition will touch on the earlier influences of Symbolism, and in particular on Yungian and Freudian analysis. Early paintings by Brian Boydell and Thurloe Conolly will be a highlight of the exhibition. The influence of the White Stag artists, the work of F. E. McWilliam and Roland Penrose, and the artists who inspired them–Man Ray, Picasso, Max Ernst and others, will all be touched upon. Other artists will include Mary Swanzy and Neville Johnson.
SCREENINGS AT THE CRAWFORD
Screenings at the Crawford in 2015 will include Brian Duggan's The Last Diary (2014) chronicling the last movements of Nathan D. Champion (1857-1892), narrated by actor John Hurt, as well as Lucien Castaing-Taylor and Véréna Paravel's mesmerizing film Leviathan (2012) – an immersive portrait of contemporary commercial fishing industry.
DOUG DUBOIS My Last Day at Seventeen
November 10, 2015 to January 23, 2016
Preview and Aperture Book Launch:  Monday 9 November, 4 p.m.
Crawford Art Gallery is delighted to present My Last Day of Seventeen by American artist-photographer Doug DuBois (November 10, 2015 – January 23, 2016). Combining portraits, spontaneous encounters, and collaborative performances, the images of My Last Day at Seventeen exist in a delicate balance between documentary and fiction. The series looks at the bravado, adventure, fragility and inevitable loss of childhood.
What began as a month artist residency at Sirius Arts Centre, developed into a five year project, from 2009-2014, with DuBois spending his summers in the Irish coastal town of Cobh, Co. Cork. Working with an extraordinary group of young people from a housing estate area in Russell Heights, DuBois gained entry to the community when two of its residents, Kevin and Erin (who would later become one of the central subjects of his work), took him to a local hangout spot, opening his eyes "to a world of the not-quite adults, struggling—publicly and privately—through the last moments of their childhood."
DuBois has commented 'the place you grow up in is what forms you as an adult – coming of age is an experience that everyone goes through –it can happen at 17 or 12 or 45 but it's that moment when you realise that your youth is behind you and no longer in front of you which can be a very difficult moment'
DuBois' photographs try to project his subjects into the future while honouring their present and their potential. 'Life has limits and maybe one of the important signs of leaving childhood behind is understanding some of your limits and hopefully never ever forgetting your potential' he observes.
Moving through the transitions of life, people who came and left, the relationships formed and dissolved, and babies were born, DuBois is quick to mention that his 'eye' was that of a 'middle-aged American photographing a group of young people from a few blocks of a housing estate' in Ireland. However, despite remaining the outsider looking in DuBois has noted "There is a sense of family and identity attached to neighborhood, town and county that is much stronger than what I felt growing up in New Jersey."
The photographs, situated in the historic Sculpture Gallery and the Modern Galleries, offer 'to honour the idea of being young' says DuBois.  The exhibition also features a series of fourteen cartoons by Patrick Lynch which together creates a unique dialogue that mixes documentary and creative fiction echoing DuBois concept of the project.
The exhibition is produced in partnership with Sirius Arts Centre and with support by Aperture. With special thanks to Peggy-Sue Amision, Miranda Driscoll and Doug DuBois and the young people of Russell Heights.
About the artist:
Doug DuBois' photographs are in the collection of the Museum of Modern Art in New York City; SFMOMA in San Francisco; J. Paul Getty Museum in Los Angeles; the Museum of Fine Art in Houston; the Library of Congress in Washington, D.C.; and the Victoria and Albert Museum, London. He has received fellowships from the John Simon Guggenheim Foundation, the  MacDowell Colony, Yaddo, the National Endowment for the Arts, SITE Santa Fe, Light Works, and the John Gutmann Foundation. DuBois has exhibited at the J. Paul Getty Museum in Los Angeles; the Museum of Modern Art and Higher Pictures in New York; SITE, Santa Fe; New Langton Arts in San Francisco; PARCO Gallery, Tokyo, Museo d'Arte Contemporanea di Roma and the Irish Museum of Modern Art.  DuBois' photographs have been published by the Aperture Foundation, Museum of Modern Art, the J. Paul Getty Museum, Double Take, the Picture Project, the Friends of Photography, and in magazines, including The New York Times, Details, Black Book, The Guardian; The Telegraph (London), and Monopol (Berlin). www.dougdubois.com
About Aperture Foundation:
Aperture, a not-for-profit foundation, connects the photo community and its audiences with the most inspiring work, the sharpest ideas, and with each other – in print, in person and online. Created in 1952 by photographers and writers as "common ground for the advancement of photography," Aperture today is a multi-platform publisher and center for the photo community.  www.aperture.org
For further information or images contact: dawnwilliams@crawfordartgallery.ie
BRIAN DUGGAN      January 23, 2016 – March 30, 2016
Filmed in Charlemount House, the Hugh Lane Gallery and Kaycee, Wyoming, Duggan's film evocatively represents the last day of Nathan D. Champion (1857-1892), a key figure in the American Johnson County War of April 1892. Falsely accused by a wealthy Wyoming cattlemen's association of being a rustle, Champion's celebrated stand in his besieged cabin and for a letter written at the time describing the events. Champion's meditations at this crisis point, which are sublimely recreated by actor John Hurt, still holds resonance today.
Motivational Deficit
14 November–17 January 2015
Michelle Browne
Brian Duggan
Anthony Haughey
Aaron Lawless
Orla McHardy
Eoin McHugh
David Sherry
Sonia Shiel
Motivational Deficit… at the Crawford Art Gallery, Cork features the work of eight contemporary Irish artists, whom within their art-making practice have marked the pervasive nature of how recession and austerity has crept, and sometimes smashed, into our lives.
The works in the exhibition, created within the last five years, offer an antidote to the phenomenon of motivational deficit* – the perceived public disaffection with political and social engagement – where society's relationship with the governmental policies that controls contemporary society is perceived as externally binding not internally compelling.
Motivational Deficit…comes together at a time when according to government and market led sources, supported by the media, Ireland is on the cusp of new economic growth. The works in the exhibition can be viewed as a set of markers which are both a critical response and a reminder in considering how to move forward from the particular set of socio-economic circumstances Ireland currently resides. Motivational Deficit… also asks if there is appetite to reconsider the overall system to prompt what lessons can we bring forward to quell the acceleration, crash and systemic failures of the Celtic Tiger and beyond….
*Simon Critchley, Infinitely Demanding. Ethics of Commitment, Politics of Resistance (2007), Verso, London & New York.
– See more at: http://www.crawfordartgallery.ie/exhibitionsupcoming_Motivational_Deficit.html#sthash.fR9qiVLF.dpuf
THREE CENTURIES OF IRISH ART
Crawford Art Gallery Collection
27 June–30 August 2014
Drawing on the significance and quality of the Crawford Art Gallery's permanent collection, Three Centuries of Irish Art showcases the work of artists from the nineteenth, twentieth, and twenty-first centuries.
From the early architectural sketchbook of John Hogan (1800-58) to contemporary pieces by Hughie O'Donoghue (b.1953) and Elizabeth Magill (b.1959), this exhibition tells the story of the Crawford Art Gallery's own collection as much as it does that of Irish art since 1800. Commencing with a spotlight on the output and impact of the Crawford School of Art during the nineteenth century, a series of themes emerge which range from the academic and figurative to more general concepts of memory and identity. As such, the exhibition at once offers an unconventional viewing experience and gives the viewer a unique opportunity to consider the development of a recognisable Irish 'school' of art.
In an essay from 1843, Thomas Davis called for a new focus in Irish art and for Irish artists to embrace national subjects. It is only through this, Davis felt, that a sense of national pride and national identity could truly be achieved. While not necessarily following Davis' lead, in their own individual ways the artists represented in this exhibition meditate on Irish subjects through multiple genres, media, styles and viewpoints. Thus, works not typically displayed together are here presented as a cross-section of Irish art of the past three centuries.
Works by Jack B. Yeats (1871-1957), James Humbert Craig (1877-1944), and Gerard Dillon (1930-71), for instance, place the Irish landscape, labour and social rituals at the heart of their compositions, while Seán Keating (1889-1977) and Muriel Brandt (1909-81) are more specific in their meditations on the fight for Irish independence and its effects.  The uncertainties of this revolutionary spirit are prophesied in a piece by William Orpen (1878-1931), while later works by Robert Ballagh (b.1943) and Brian Maguire (b.1951) consider the continued repercussions of violence and conflict on the island in similar universal terms. And while in Evergreen Memories Willie Doherty (b.1959) sums up the tension between national emblems and nationalist thought, Mainie Jellett (1897-1944) and Sean Scully (b.1945) embrace international stylistic approaches to challenge traditional modes of representation.
Encircling the early academic basis for Irish art, this exhibition highlights the nuance and diversity of approach generations of Irish artists have taken to their respective subjects, both familiar and unfamiliar, while also challenging accepted modes of representation. Three Centuries of Irish Art thus represents a form of cultural memory, not only through individual artistic works but collectively as a repository that procures for Ireland, as Davis might say, 'a recognised National Art.
Kennedy Browne
The Myth of the Many in the One
11 April –7 June, 2014
Crawford Art Gallery is delighted to present The Myth of the Many in the One (2012) by artists Kennedy Browne, as part of its ongoing screening series by Irish and international artists.
The Myth of the Many in the One draws on extensive research into the business biographies of visionary tech leaders with a special relationship to Silicon Valley, California: men such as Bob Noyce, Bill Gates and Steve Jobs. Through the depictions of these men, in this niche area of publishing, a persistent narrative of paternal entrepreneurial genius emerges. Kennedy Browne attempts to decode the constructed myths surrounding such messiah figures – at the intersection of capitalism and technology – by returning to stories told of their formative boyhood years, until the age of eleven.
The Myth of the Many in the One is crafted through Kennedy Browne's distinctive process of redaction; compressing an extensive catalogue of anecdotal and biographical material gleaned from the biographies and crafting it into a single, complex narrative. The two key spaces represented in the film are a green-screen studio set and a pre-Silicon Valley peach orchard, each evocative in their own way of 'origin myths'. These locations form a significant mental and emotional backdrop to the central performances in the film by a precocious child actor and a voice-over artist. The boy in the film is an avatar, an incarnation of the redacted text. He also performs a Biblical recitation for his own ends.
Initiated in 2005, Kennedy Browne is the collaborative practice of Gareth Kennedy (b.1979) and Sarah Browne (b. 1981). Recent solo exhibitions include Wilfried Lentz Gallery, Rotterdam (2013), How Capital Moves, Limerick City Gallery of Art Offsite (2011) and 167 at the Centre Culturel Irlandais, Paris (2010). Group exhibitions include Liquid Assets at the 2013 Steirisher Herbst Festival in Graz, Austria; Upending at Limerick City Gallery of Art, Ireland; AGORA, the 4th Athens Biennale, Athens, Greece; Seeking Silicon Valley, Zero1 Biennial, San Jose, USA; the touring exhibition The United States of Europe (all 2012); L'Exposition Lunatique, Kadist Foundation, Paris, and the Lodz  Biennale, Poland (all 2010). In 2009 Kennedy Browne co-represented Ireland at the 53rd Venice Biennale along with their solo practices.
The Myth of the Many in the One was produced with funding from the Arts Council / An Comhairle Ealaíon and supported by the Kadist Foundation, San Francisco.
For further information please contact: dawnwilliams@crawfordartgallery.ie
dawnwilliams@crawfordartgallery.ie
at: crawfordartgallery.ie
– See more at: crawfordartgallery.ie/screening%20room.html#sthash.ERePzrJ9.dpuf
Hassan Hajjaj: My Rock Stars Experimental, Volume I
and Nassiem Valamanesh: Distant Words
17 January–1 March 2014
Crawford Art Gallery is delighted to present work by Hassan Hajjaj and Nassiem Valamanesh as part of its ongoing screening series by Irish and international artists. In a new departure, Crawford Art Gallery has invited Rose Issa, a leading expert on contemporary visual art and film from the Arab world and Iran to curate the exhibition. Both Hassan Hajjaj and Nassiem Valamanesh's work explore the interface of living in and between merging cultures paradoxically highlighting alienation and embracing the differences.
Hassan Hajjaj's installation My Rock Stars Experimental, Volume I is simultaneously a haut-couture street experiment and a revival of African photography from the 1960s and 70s, while celebrating present-day musicians, unsung artists and personal inspirations in the artist's life. The film is part of a series of works which is an on-going examination of belonging in an increasingly globalized society where boundaries of cultural identity – most notably African, Arabic and Western – are constantly changing. Hajjaj, designs the costumes of the musicians and singers using traditional fabrics and found objects which he sources from local markets in his town of birth, Marrakech, and in doing so, bridges the gap between past and present cultures, creating pieces that seamlessly merge folkloric elements into Western contemporary art. Hassan Hajjaj lives and works in London and Marrakesh. He has established an international following for his photography and video, and his work features in several prestigious public and private collections worldwide including the Victoria & Albert Museum, London; the Los Angeles Museum of Contemporary Art (LACMA), Los Angeles and Kamel Lazaar Foundation, Tunisia.
Nassiem Valamanesh's work lies between narrative filmmaking and video art and is sustained by bold imagery, soundscapes and a sense of humour mixed with a melancholy that reflects his unique worldview.  Distant Words continues Valamanesh's engagement with themes of longing and loneliness, not for a loved one or a place but for the ability to communicate and speak one's mind. Valamanesh's film combines animation, text and photography in which the artist conveys his isolation and frustration in his inability to speak the language when travelling through his father's country, Iran. The film references the loss of language with a seemingly un-diagnosable medical condition and the sometimes gloomy existence of living between cultures.Valalmanesh's films, including titles Little Noel Wants to Fly, My Beijing Friend, Side by Side and Distant Words have been screened widely at film festivals and in 2013 Valamanesh received an award from the Farhang Foundation'a 6th Annual Iranian Short Film Festival at LACMA.
For further information: http://www.roseissa.com
Hassan Hajjaj will talk about his practice alongside a performance by musician Simo Lagnawi who is featured in Hajjaj's film, on Thursday 20 March.
Curated by Rose Issa
– See more at: crawfordartgallery.ie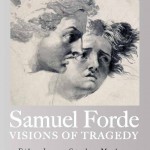 SAMUEL FORDE: VISIONS OF TRAGEDY
17 Jan – 22 Mar 2014
In January 2014, the Crawford Art Gallery presents the first exhibition to celebrate the work of Cork-born artist
Samuel Forde (1805-28)
The exhibition – curated by Michael Waldron and Dr Shane Lordan – focuses on Forde as an early student of the Cork School of Art and a product of the wider visual arts culture of the later Georgian period. Central to the exhibition is an in-depth analysis of Forde's unfinished masterpiece, Fall of the Rebel Angels (1828), in conjunction with his preparatory sketches and excerpts from his diary. It also considers the influence of artists, writers, and material from the School itself to deconstruct Forde's works and contextualize his creative and intellectual significance.
Ahead of the Canova Casts' bicentenary, this timely exhibition seeks to recover Samuel Forde's artistic legacy and restore his memory to public consciousness.
Access and Participation programme
Friday 17 January 1pm Inaugural tour of the exhibition.
See more at: crawfordartgallery.ie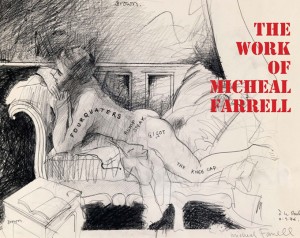 © Crawford Art Gallery
THE WORK OF MICHEAL FARRELL      9 November 2013–4 January 2014
Crawford Art Gallery is delighted to present The Work of Micheal Farrell – an exhibition of spanning the career of one of Ireland's accomplished artists.
Produced by Solstice Arts Centre, the exhibition aims to not only celebrate the work of Micheal Farrell but to encourage a re-evaluation of the artist's contribution to Irish life as an artist, and as a cultural commentator. Farrell's diverse and engaging work spans over 40 years evolving from an objective, cool abstract formalism, exemplified in the Celtic and Pressé works, to a more subjective figurative expression evidenced in the Pressé Politique and Miss O'Murphy/Madonna Irlanda.  The later works being predominantly concerned with issues surrounding Irish identity, politics, culture and history.
A graduate of St Martin´s School of Art, London, Farrell emerges as one of the most interesting of the group of Irish artists who engaged with Modernist art in the 1960s. Visits to Donegal, London, Paris and New York in the mid-1960s resulted in a body of innovative Celtic series. Working mainly in the new medium of acrylic, Micheal Farrell's intention was to recapture the formal vibrancy of Irish illuminated manuscripts combining geometric and organic elements with the Celtic. His renderings were in tune with the hard-edged abstraction then current internationally.
Disturbed by events in Northern Ireland, Farrell making his acceptance speech for the main award at the 1969 Irish Exhibition of Living Art, at the Crawford Art Gallery, Farrell condemned the situation in Derry and British policy in Northern Ireland, announcing that he would no longer exhibit in the North, "until that State has achieved the basic fundamental of a decent society".  He saw the 1974 Dublin and Monaghan bombings in marking his pivotal shift from objectivity to subjectivity, but it was more a shift in intensity in the imagery he was creating. Rather than appealing vaguely to a utopian ideal of remote Celtic ancestry, as he done previously, Farrell addressed the bloody, intractable nature of contemporary Ireland beginning an acerbic examination of what Ireland had become.  In Farrell's reworking of A Female Nude Reclining on a Chaise-Longue (c.1752) by François Boucher (1703-1770) otherwise known as Miss Marie-Louise O'Murphy, the Irish mistress of Louis XV, she becomes Madonna Irelanda, the personification of Ireland, one scandalously at odds with conventional, pious stereotypes. While he is clearly equating Ireland with the courtesan, he's also implying that his subject is being exploited and abused.
His self-portraits echo his critical analysis of Ireland, suggesting a crisis of masculinity, something that becomes a significant preoccupation that treads a fine line between self-pity and ruthless self-examination. Although he emigrated to France in 1971 with his family, partly as a result of the negative reception when he declared his political position at the ROSC exhibition, Farrell continued to exhibit regularly in Ireland, and in the years following he evolved a personal style in which figurative elements again reappear, often relating to his own particular status and condition, linked with that of his native country .
The Work of Micheal Farrell is produced by Solstice Arts Centre with support of the Arts Council/An Chomhairle Ealíon in realising this touring exhibition.
See more at: crawfordartgallery.ie