Jessie Castle
Jessie Castle is an architectural historian working as an historic building consultant with JCA Architects in Cork. Beginning with her involvement through JCA Architects with the redevelopment of the South Presentation Convent, now known as Nano Nagle Place, Jessie has carried out extensive research into the history of this 18th century convent. She has been involved in a number of other site-specific heritage developments, including Spike Island, Lifetime Lab (at the former Cork City Waterworks) and Michael Collins House in Clonakilty.
Jessie is currently a Visiting Research Fellow with the School of Humanities and Social Science at Liverpool John Moore's University, where her research is focused on the architecture and material culture of the Penal Law era convents in Ireland.
Jessie Castle is co-author (with Dr. Gillian O Brien) of an article entitled 'I am building a house': Nano Nagle's Georgian convents in the Journal of the Irish Georgian Society, Irish Architectural and Decorative Studies Volume XIX. The Georgian Society have generously given permission for this to be made available online, and it can be found on the Presentation Sister's website at http://www.pbvm.org/resources/
Jane Choy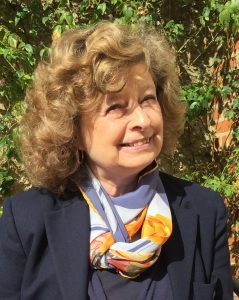 Jane E. Choy-Thurlow, born and raised in Massachusetts, is married to a Dutch citizen which brought her to Holland where she has lived for over 30 years.
She is a lecturer and enjoys giving tours and lectures on 17th Century Dutch Art for the Mauritshuis, Prince William V Gallery and Huygens Museum Hofwjck, The Netherlands.  A few of the many exhibits she has been part of are the legendary Johannes Vermeer exhibition, Rembrandt By Himself, and Holbein, Portraitist of the Renaissance.
For many years she has been involved in promoting the arts.  She is a founding member of the DFAS Society of The Hague and has fulfilled various committee positions where she had the privilege of getting to know Anthony Wade who was then Chairman.
Before going to Holland she worked for the Organisation for Economic Cooperation and Development in Paris.  She received a B.Sc from Salem State University and a MEd from Trinity College, Dublin.  She also studied art history at Leiden University.
Adrian Le Harival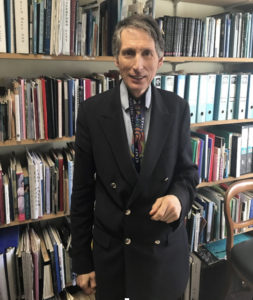 Adrian Le Harivel studied art history at Edinburgh University and has spent his career at the National Gallery of Ireland. He initially worked on the ground-breaking summary catalogues, when there were few staff and much ignorance about the extent and quality of the collection. He set up the prints and drawings section, bringing material literally out of the basement. He has subsequently worked on exhibitions of works from all areas and published a short monograph on Nathaniel Hone in 1992. With the title Curator of British art, he has been acting Italian and Spanish curator for several years and was responsible for much of the rehang of the Continental pictures last year, including creation of the Grand Gallery. For many years he has lectured on the relationship between art and music, while live classical music and wine are his other passions. The Sunday after visiting Cork, his lecture Remembrance and legacy: 10 outstanding memorials to World War One, will be one of the events marking the 100th anniversary of the Armistice, at the National Gallery. Next Spring, he is curating a display of Elizabethan portraits, the first time this choice group have been seen together.  
Elaine Hoysted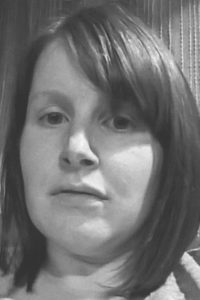 Elaine Hoysted is an independent art historian specialising in the representation of motherhood in the Renaissance and Early Modern period. She graduated from University College Cork with a First Class Honours MPhil in History of Art in 2012. Her thesis examined the commemoration of Renaissance Italian women who had died in childbirth and the celebration of their maternal achievements through the medium of painting and sculpture. She has taught on a number of undergraduate and adult education courses for the Department of History of Art and the Centre for Adult Continuing Education at University College Cork. Her research interests include the representation of women in Renaissance and early modern Europe; Renaissance and early modern culture, particularly in relation to pregnancy, childbirth and motherhood; and the connections between Irish and Italian art, specifically the extent to which Irish patrons and artists embraced and utilised the classical models which dominated sculpture on mainland Europe.
Her most recent publication is a chapter entitled 'Visualising the Privileged Status of Motherhood: The Commemoration of Women in Irish Funerary Monuments, c.1600-c.1650' in Irish Fine Art in the Early Modern Period: New Perspectives on Artistic Practice, 1620-1820, edited by Jane Fenlon, Ruth Kenny et al (September 2016, Irish Academic Press). Elaine's blog examines the visual culture of motherhood in Renaissance Europe https://elainethoysted.wordpress.com/
Tony Harpur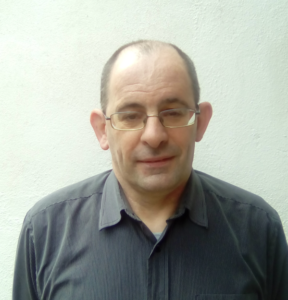 A native of Midleton, Tony previously worked for Dell Computers in Limerick, but has now returned to his native town where he works for Midleton & Area Chamber. During his years living in Limerick, Tony was a volunteer Docent at the Hunt Museum, where he conducted tours, did research into the collection and presented lectures. On leaving Dell, Tony completed an MA in the History of Art and Architecture at the University of Limerick. His dissertation was on two of Ireland's greatest medieval treasures: the O'Dea Mitre and Crozier of 1418. Tony's interests include history of art and architecture, the decorative and fine arts and the history of architecture and building in Ireland. He has been a member of CorkDFAS since it was founded.
Sarah Foster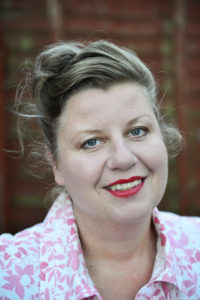 Sarah Foster is Lecturer in the History of Design at the CIT Crawford College of Art & Design in Cork. A graduate of Trinity College Dublin and Royal College of Art, London, she has published widely on the cultural history of objects, ranging from 18th century shopping to contemporary ceramic practice.
Mary Healy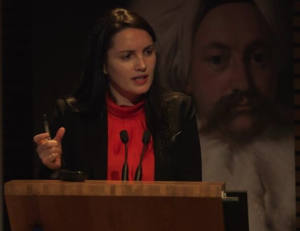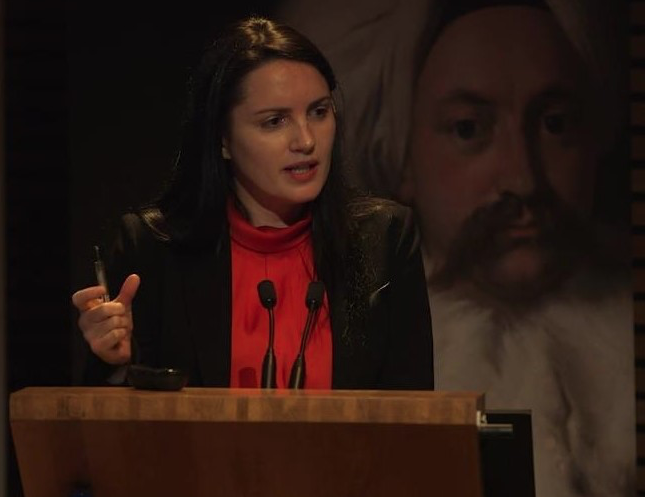 Dr Mary Kelly (née Healy) is a Lecturer in the History of Art at University College Cork. She is also a Research Associate at the Centre for Gender and Women's Studies, Trinity College Dublin. Mary is an Irish Research Council Awardee and a Fulbright Scholar. Her research interests include: East-West dialogues in art history and visual culture from 1860 to the present—with a particular focus on Orientalism and cross-cultural representations, women's art and gender theories. She is also interested in post-1945 decolonisation and postcolonial theories and their impact on artists' identities, art making and art history. Mary is also a practising artist and curator. She is widely published in her field and her forthcoming books are entitled: French women Orientalist artists, 1860-1962: cross-cultural contacts and Western depictions of difference. Forthcoming, Ashgate (Taylor & Francis Group). See: http://publish.ucc.ie/profiles/A020/maryhealy
Jennifer Goff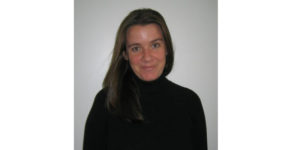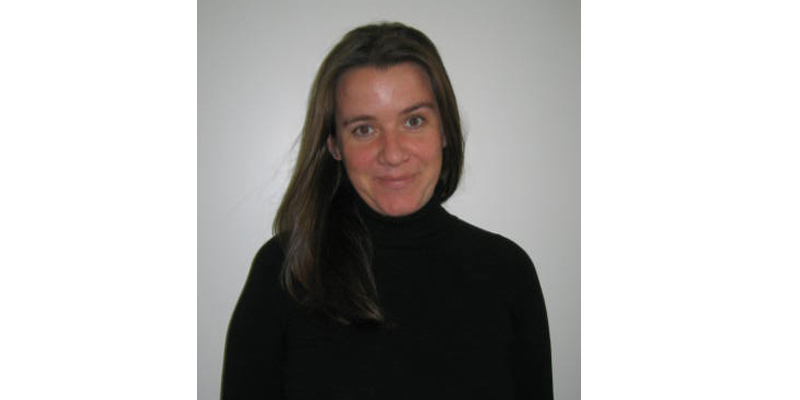 Dr Jennifer Goff is Curator of the Eileen Gray collection, Furniture, musical instruments, scientific instruments and the silver and metalware collections, National Museum of Ireland. She is a Fulbright Scholar 2016-17 where she completed a dual affiliation as a research scholar with Columbia university, New York  and as the first Irish Fulbright scholar lecturing with the New York School of Interior Design. She has written and lectured extensively, both nationally and internationally on Eileen Gray, Irish design and architecture, and published Eileen Gray her work and her world, (Irish Academic Press, Dublin, 2015). This was shortlisted for Best Irish Published Book of the Year in 2015. In 2007, Jennifer was involved in a documentary co –produced by RTÉ Television directed by Jörg Bundschuh of Kick Film. Eileen Gray: Invitation to a Voyage  which won the prestigious FIFA (International Festival of Films on Art) Award for Best Portrait Documentary in 2008 and was originally broadcast as part of the RTÉ Arts Lives strand. More recently Jennifer has worked with Director Marco Orsini and producer Mary Mc Guckian on the documentary Gray Matters, 2014 which focused on Eileen Gray's life and work. The documentary launched the New York Architectural Tribecca Film Festival in 2014. Goff has worked directly in aiding film director Mary Mc Guckian on her feature film on Eileen Gray The Price of Desire, in 2015. Jennifer is currently working on a new publication on the Australian Irish designer and architect Raymond McGrath and on an exhibition and catalogue on Eileen Gray with the Bard Center and the Pompidou Centre in New York in September 2019.