3rd Free Public Lecture at The Central Library, Grand Parade, Cork

Wednesday, 12th September 2018, 7 p.m.
"Hidden in Plain Site: Nano Nagle's 18th Century Convent – 'A talk on architectural conservation' "
Jessie Castle *
Architectural Historian/Historic Building Consultant with JCA Architects, Cork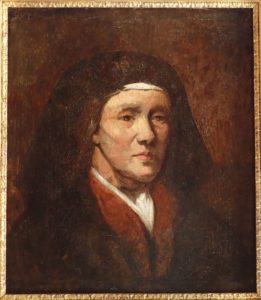 This talk will explore the history and legacy of the convent buildings at the South Presentation Convent on Douglas Street in Cork, founded by Nano Nagle in the mid-18th Century. Now known as Nano Nagle Place, this complex of buildings, gardens and courtyards was financed and built during the Penal Law era for the Ursuline order by Nano Nagle herself. Using the evidence of the buildings themselves, printed sources and the beautiful artefacts in the convent's collection, Jessie Castle will give a glimpse into the life of the early convent.
with generous assistance from Cork City Heritage Grant Scheme

***********************************
With the exception of the above Public Lecture all  lectures are given on a Wednesday at the Metropole Hotel, MacCurtain Street, Cork City Centre: see, Menu: Our Sponsor and Supporters
Each lecture begins at 7:45 p.m. †
3 October 2018  Jane Choy *

"Rembrandt: Bohemian or Businessman, Romantic or Rebel?"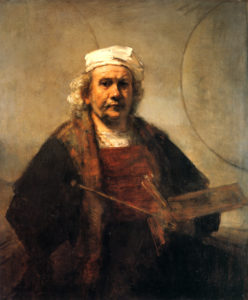 Rembrandt is considered by many to be Holland's greatest artist and the equal of Mozart, Shakespeare and Michelangelo.  Unlike van Gogh, the other great Dutch artist, Rembrandt has not left much written material explaining his views on art, but what he has left is a unique visual autobiography in his self-portraits which he did from the age of 20 to 63, the year of his death. This lecture will use the self-portraits as a thread through his life and with his other masterpieces explore the man and what, why, and how he painted. Was he indeed a businessman or bohemian, rebel or romantic?
7 November 2018   Adrian Le Harival*
"The Struggles of Nathaniel Hone (1718-1784), an independent Irish artist in London"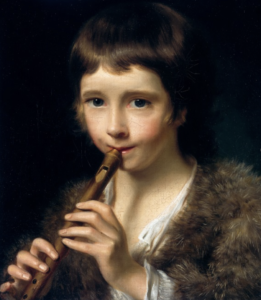 To mark the 300th Anniversary of his birth, this sheds light on someone still little known. Coming from a merchant family, he was probably self-taught, when there was no art school in Dublin. Hone moved to England in 1742 to make his reputation and married an heiress in York. They were soon in London, where his early oil portraits are unsophisticated, though he showed genius in tiny watercolour on ivory and enamel portraits. He might have made his reputation in this field, as others before him and his son Horace afterwards, but was part of the emerging generation who wanted to establish British painting as worthy of European attention. His range of sitters included actresses and judges, even Rev. John Welsey and famous beggar, John Turner, so not just the usual merchant and noble circles. He also exploited his own children in subjects with popular appeal. Hone was a founder member of the Royal Academy in 1768. Known as argumentative and free-thinking, he remained  something of an outsider, like William Hogarth. Hone tried to exhibit The Conjuror in 1775, which contained a witty critique of President, Joshua Reynolds and his tendency to borrow compositions for his portraits from Old Masters. It was rejected from the Annual Summer Exhibition, under the pretext of attack on woman artist, Angelica Kauffman. With typical gusto, he then held a one-man exhibition on St Martin's Lane. Hone was an admirer of Rembrandt, especially his truth to nature, in contrast to the prevailing devotion to Italian art. This influenced his pictures, especially the remarkable series of self-portraits throughout his career that document his sense of status at the time. 
5 December 2018  Elaine Hoysted *
"Memorialising Motherhood in Early Modern Ireland"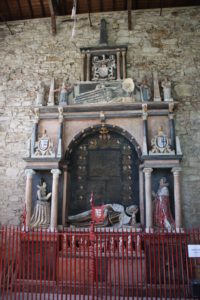 'Memorialising Motherhood in Early Modern Ireland' investigates the representation of motherhood in early modern Irish art. This paper seeks to address the issue of how artists depicted women's significance as producers of children and how funerary monuments were manipulated to promote and celebrate the role of motherhood. Between 1550 and 1650, over 800 memorials were erected in Ireland. This proliferation of commemorative works coincides with and reveals a heightened awareness of the need to perpetuate the memory of the individual and their contribution to society. The manner in which women are portrayed and the symbolism inherent in their representation provides significant evidence to ascertain how women from the elite classes were perceived and valued within the Irish context, an area of scholarship which has not been studied to great extent in comparison to other areas in Renaissance and early modern Europe. This paper will therefore demonstrate how women's representations in death were manipulated to serve as exemplars for future generations of women.
A selection of surviving funerary monuments erected by members of prominent Anglo-Irish families will be examined including the monuments commissioned by Richard Boyle in St. Mary's Collegiate Church Youghal and St. Patrick's Cathedral, Dublin, the monument dedicated to Dame Mary St. Leger, St. Patrick's Cathedral and the Aghard-Harrington Wall Memorial located in Christ Church Cathedral, Dublin.
6 February 2019  Tony Harpur *
"Pugin's legacy in Cork and Ireland"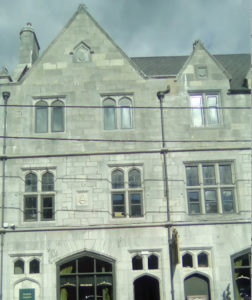 AWN Pugin was the foremost architect of the 19th century Gothic revival in England, Ireland, and Tasmania. Although well known for his superb decoration of the Palace of Westminster, Pugin's archaeologically correct designs buildings set the standard for Gothic revival structures, including churches, houses and institutional buildings. He influenced the work of many other architects, including JJ McCarthy and George Coppinger Ashlin (his son-in-law) in Ireland. Pugin's only known work in Cork is a pair of houses in Midleton, but his designs left an impressive legacy after his death in 1852.
6 March 2019  Sarah Foster *
"The Fonthill Vase: the life story of a Chinese porcelain vessel from the 14th to the 21st century"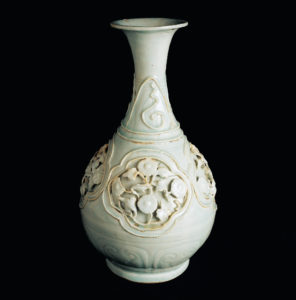 Since 1882, the National Museum of Ireland has been home to the 14th century Fonthill Vase, the earliest documented piece of true Chinese porcelain to have reached Western Europe.
Valued by its many owners for its technical virtuosity as well as its exotic origins, the Fonthill Vase holds many stories: the Chinese invention of porcelain, the beginnings of modern museums, the rise and fall of royal and individual fortunes, changes in taste, and European fascination with the East. This talk will trace its journey from Jingdezhen to Dublin, via Hungary, France, England and Scotland.
 3 April 2019  Mary Healy *
"Contemporary women artists from the Middle East and North Africa: 'speaking back' to the Orientalist tradition"
Dr Kelly's lecture will focus on art objects created by contemporary women artists from the Middle East and North Africa (MENA). Zeynep Çelik refers to the impact of postcolonial theory on 19th-century Orientalist art as the MENA (and elsewhere) 'Speaking back to the Orientalist discourse' [Çelik, 2002, 39]. Using this idea as a platform for discussion, Dr Kelly will consider the ways in which contemporary women artists from different countries and cultures in the MENA are employing Islamic iconography and western Orientalist imagery in their artworks for the purpose of 'speaking back' to their local and global experiences.
1 May 2019 Jennifer Goff *
"Eileen Gray: Artist, Designer, Architect"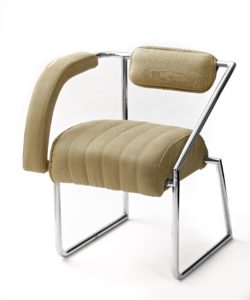 The renowned and highly influential architect, furniture-maker, interior designer and photographer Eileen Gray was born in Ireland and remained throughout her life an Irishwoman at heart. Jennifer Goff's lecture will explore the elusive figure of Eileen Gray, her world and her work from artist, designer and self-taught architect. She will examine the woman, and her philosophy,  offering a clearer understanding of Eileen Gray – the woman and the professional. Gray was a self-taught polymath and her work was multi-functional, user-friendly, ready for mass production yet succinctly unique, and her designs show great technical virtuosity. Her expertise in lacquer work and carpet design, often overlooked, will be given due attention in this lecture, aswell as her fascinating relationship with the architect Le Corbusier and many other compelling and complex relationships.
.
 * For the speakers' credentials see, Menu,  Speakers
† Each lecture  begins at 7:45 p.m. and is accompanied by a complementary glass of wine, or cup of coffee/tea with a biscuit, before the lecture as an opportunity to mingle with old and new friends, and meet the Speaker.  These refreshments are offered to members and visitors from 7:00 p.m.