4th Free Public Lecture at The Central Library, Grand Parade, Cork

as an introduction to CorkDFAS

11th September 2019 Diarmuid O'Drisceoil and David Creedon *
"The Last Cooper: Beamish and Crawford Centenary"

Diarmuid will outline the contribution of these two great Cork brewing families to the heritage of the city. William Beamish and William Crawford were partners in a merchant business from 1785, and in 1792 they established the Cork Porter Brewery on South Main Street. These two men, the former from West Cork and the latter from Co. Down, became quite wealthy and they, and the succeeding generations of their families, left a notable legacy in the art, architecture, education and commerce of Cork.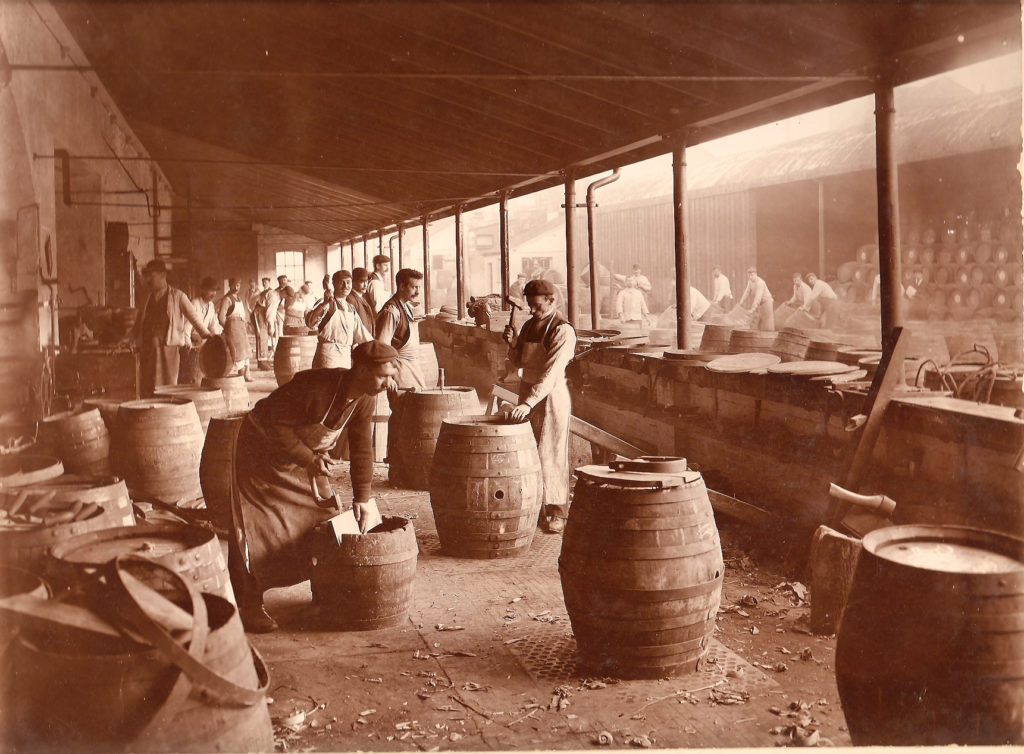 with generous assistance from Cork City Heritage Grant Scheme
***********************************
Saturday, 19th October 2019 Dr Roísín Kennedy *
Nicola Gordon Bowe Commemorative Free Public Lecture in association with Nano Nagle Place, at Nano Nagle Place at noon
"Harry Clarke's Geneva Window. Censorship and Art in Ireland"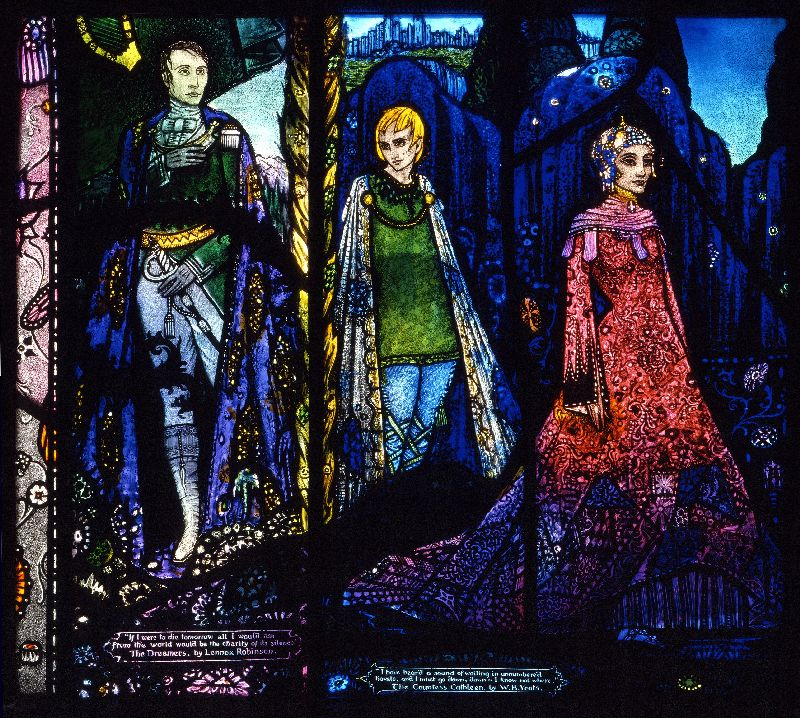 The lecture looks at the history of one of Clarke's last and most celebrated works which was made for the International Labour Organisation in Geneva in 1929. When it was shown to members of the Irish government, they considered it to be highly unsuitable. Its representations of the female nude along with other details were regarded as inappropriate in a work intended to represent the Irish state. The Window remained in Dublin for the next fifty years and is now in a museum in Miami. The lecture examines the commissioning and production of the work and sets it within the wider contexts of the new state and the other international artworks commissioned for the International Labour Organisation. Completed in the same year as the Censorship of Publications Act, the lecture considers how visual art can be as profoundly affected by censorship as books.
The work was completed in the same year as the Censorship of Publications Act, and the lecture considers how visual art can be as profoundly affected by censorship as books.

with generous assistance from Morgan O'Driscoll Fine Art Auctioneer

***********************************
With the exception of the above Public and Commemorative Lectures all lectures are given on a Wednesday at the Metropole Hotel, MacCurtain Street, Cork City Centre: see, Menu: Our Sponsor and Supporters
Each lecture begins at 7:45 p.m. †
9th October 2019 Éimear O'Connor *

"The Photographs of John Millington Synge and their influence on Irish Art"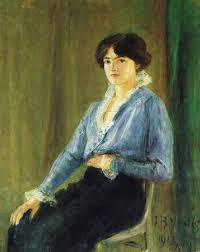 The talk will focus on Synge's work as a photographer in the west of Ireland, and will then assess his influence as a photographer and writer on several Irish artists including John Butler Yeats, Jack B. Yeats, Harry Clarke, and Seán Keating.
13th November 2019 Angela Ryan*
"The Musée Nissim de Camondo: decorative art and architecture, grandeur and tragedy in a Parisian family of collectors"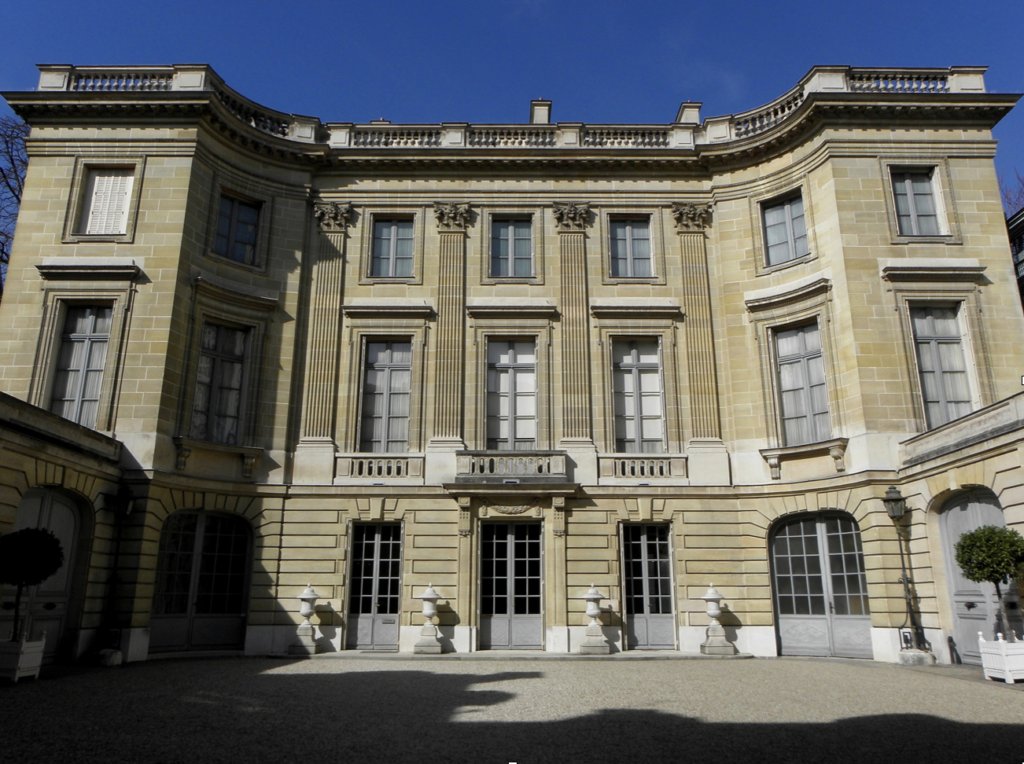 The Musée Nissim de Camondo was inaugurated in 1936 in the former hôtel particulier of Comte Moïse de Camondo, a Parisian collector. The house was built by René Sergent between 1911 and 1914 at the edge of the beautiful parc Monceau. Comte Moïse de Camondo wished for it to be built in the style of the Petit Trianon of Versailles, being a great admirer of the art and architecture of the French 18th century. He filled the house with his very important collections of art, furniture, furnishings and objets d'art, always searching for the finest examples of their kind: marquetry, paintings, silver, china, and also innovative house arrangements contributing to social life. When his only son Nissim de Camondo died in World War I, as an airline pilot defending France, Comte Moïse left the house and its contents to the State, in memory of his son, stipulating that the museum bear his son's name and that its contents remain in situ. During WW II his remaining child, his daughter Béatrice de Camondo and her children and husband became victims of the Shoah / Holocaust. The family were of Sephardic Jewish decent.
11th December 2019 Tom Spalding *
"Bauhaus 100: Manifestations of this Movement in Architectural Design in Cork"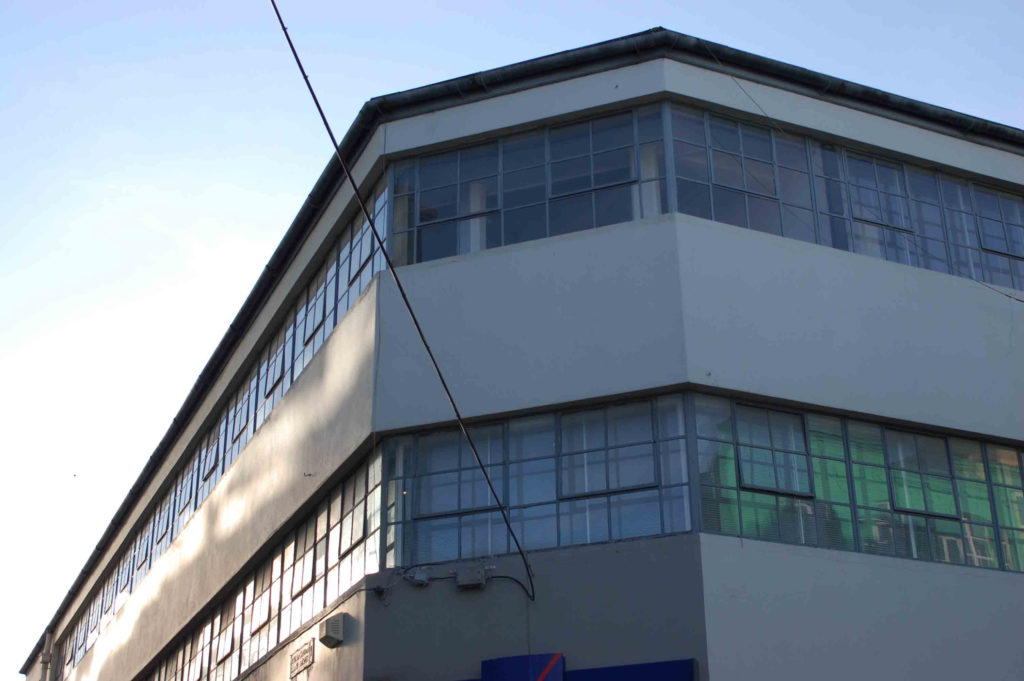 2019 is the centenary of the founding of the twentieth century's most influential school of design. This lecture will concentrate on buildings built in Cork from the 1930s on, in an attempt to trace the influence of the Bauhaus and other centres of Modernism on the architecture of a provincial Irish city. Whilst focusing on Modernism, it will not ignore other competing ideas of what encapsulated 'good design' at the time. The past of the city will be brought to life using slides and lively descriptions.
12th February 2020 William Gallagher *
"A Donegal Artistic Nexus: The Glebe, Tory Island and Glenveagh: Derek Hill, James Dixon and Henry McIlhenny"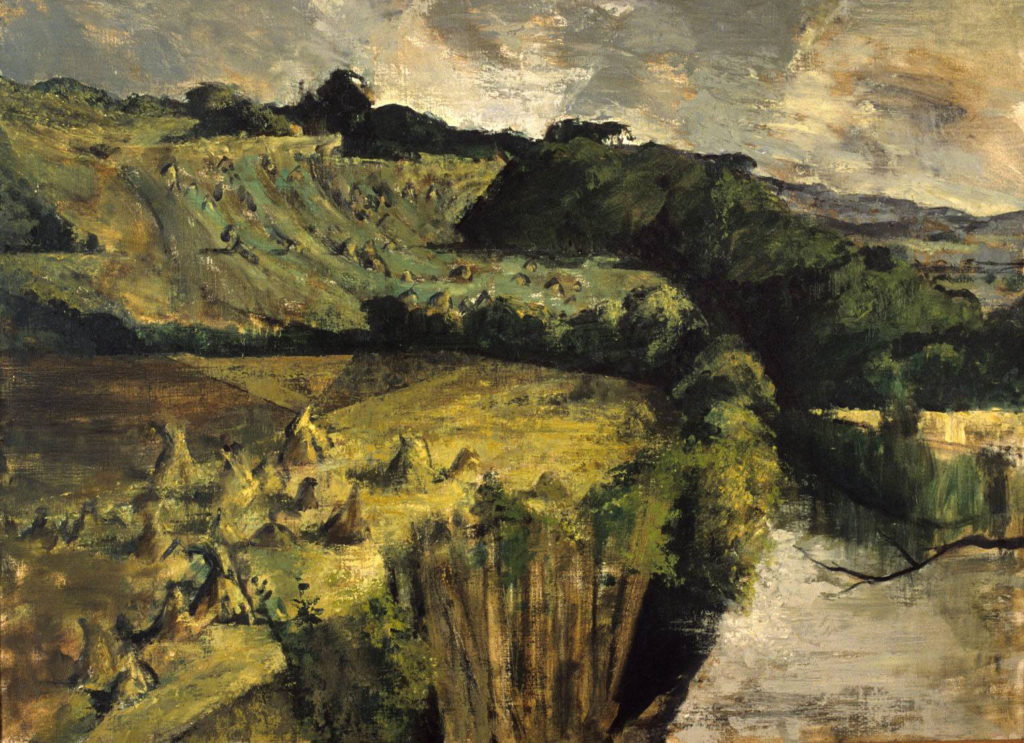 Though often seen as remote, and isolated from metropolitan centres of culture, Donegal has both attracted and produced accomplished figures in the arts. This talk will look at three 20th century contemporaries, makers or collectors of art (or both), centring on the English painter Derek Hill who came to live in a Donegal glebe house in the 1950s. Nearby was Glenveagh, the grand castle of his friendly cultural and social rival Henry McIlhenny, wealthy American curator and collector of French painting from Ingres to Cézanne. Contrasting with the life and work of these urbanite arrivals is the background and art of Tory Island native James Dixon. His paintings, though encouraged by the example and support of Derek Hill – in another instance of friendship and rivalry – present a distinctively alternative, socialised image of the island to those of the more famous visitor. The talk will thus consider interconnected and contrasting ideas of creating and collecting art in the context of Donegal from the 1950s-1970s.

11th March 2020 Matthew Whyte *
"Artemisia Gentileschi: Exploring Gender and Expression in Baroque Rome"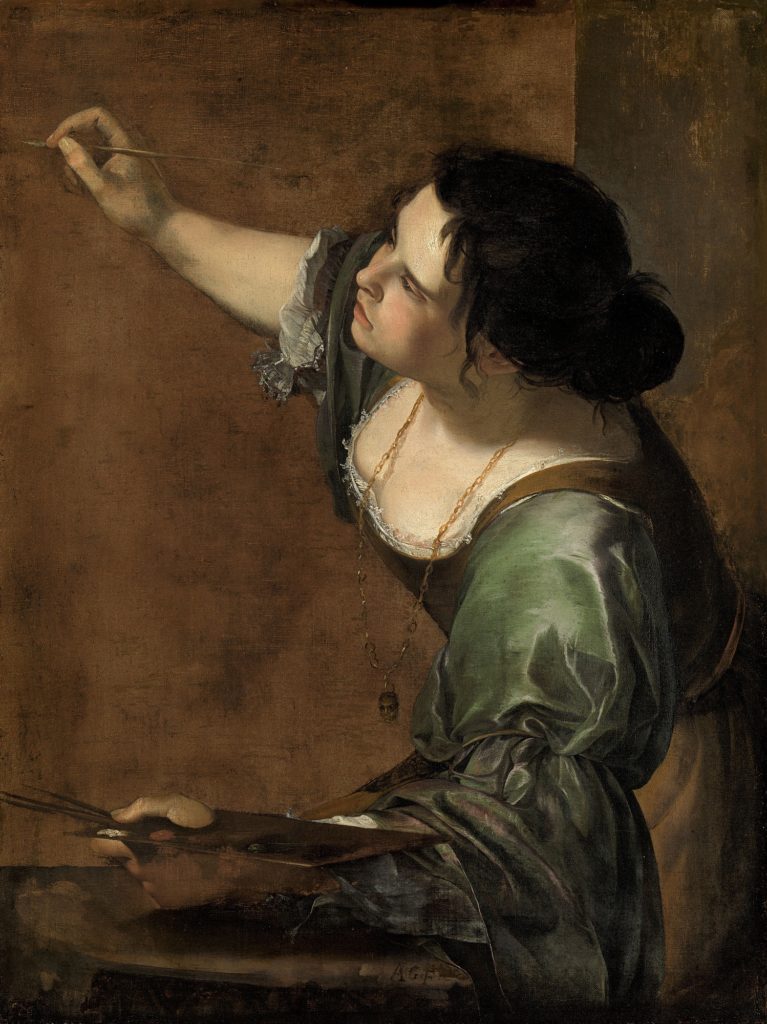 This lecture will survey the extraordinary career of Artemisia Gentileschi (1593-1653), from her formative years under her father Orazio, through the infamous trial involving her tutor and aggressor Agostino Tassi which has often defined modern readings of her artistic output. In doing so, and in anticipation of the landmark exhibition in London's National Gallery (2020), we will seek to uncover the 'real Artemisia', delving into her paintings and exploring her prodigious skill. A keen follower of Caravaggio's style of ground-breaking naturalism and chiaroscuro, Artemisia was never merely imitative, using singular approaches to familiar themes and combining crisp narratives with a lyricism that makes her one of the outstanding painters of the Italian Baroque. Her individuality as an artist is all the more striking when her works are seen alongside those of her contemporaries. Together with these broader issues, we will interrogate the extent to which Artemisia's gender informed her art, particularly her portrayal of female subjects and her exploration of her own identity through her self-portraits. A rare example of a successful woman in what was then a thoroughly male-dominated discipline, Artemisia's unique approach to the theme of femininity makes her a fascinating case study; as interesting, relevant, and daring to the modern viewer as she was in the seventeenth century.
8th April 2020 Bláithín Hurley *
"Richard Arthur Millikin and the Cork Society for Promoting the Fine Arts (1815)"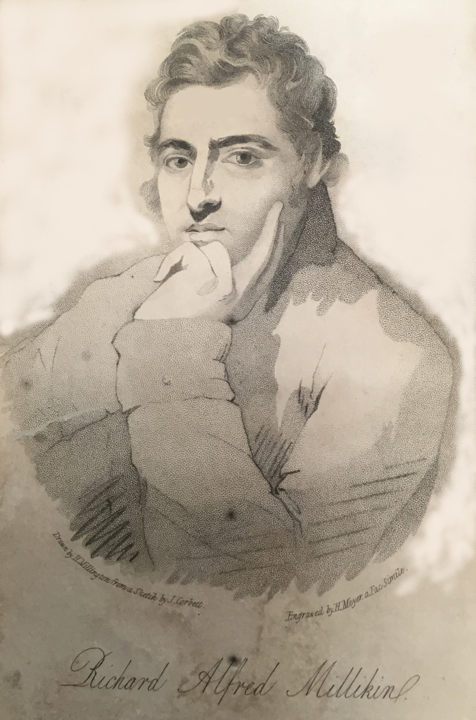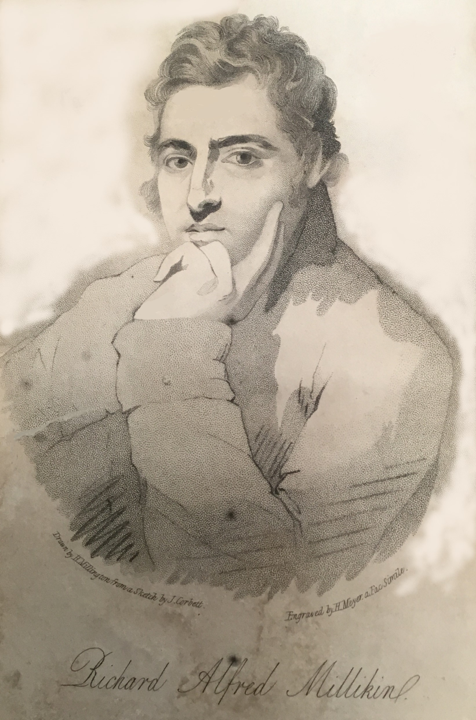 Richard Alfred Millikin (1767-1815) had the idea of establishing an Academy in Cork, where a collection of the best specimens of artworks possible, should be provided to serve for the study of young artists. These artists would have free access to it, while any expenses incurred would be defrayed by the proceeds of an annual exhibition. By using his contacts in the worlds of business and art, in early nineteenth-century Cork, Millikin succeeded in establishing The First Munster Exhibition of Original Paintings in April 1815, to be repeated annually. This paper will explore the life and legacy of Millikin, demonstrating that without this pioneering man, world-renowned artists like Daniel Maclise and John Hogan would not have received a classically-inspired artistic training in their own city.
13th May 2020 Ann Wilson *
"Heavenly Visions in Cork: William Burges, Harry Clarke and Seamus Murphy"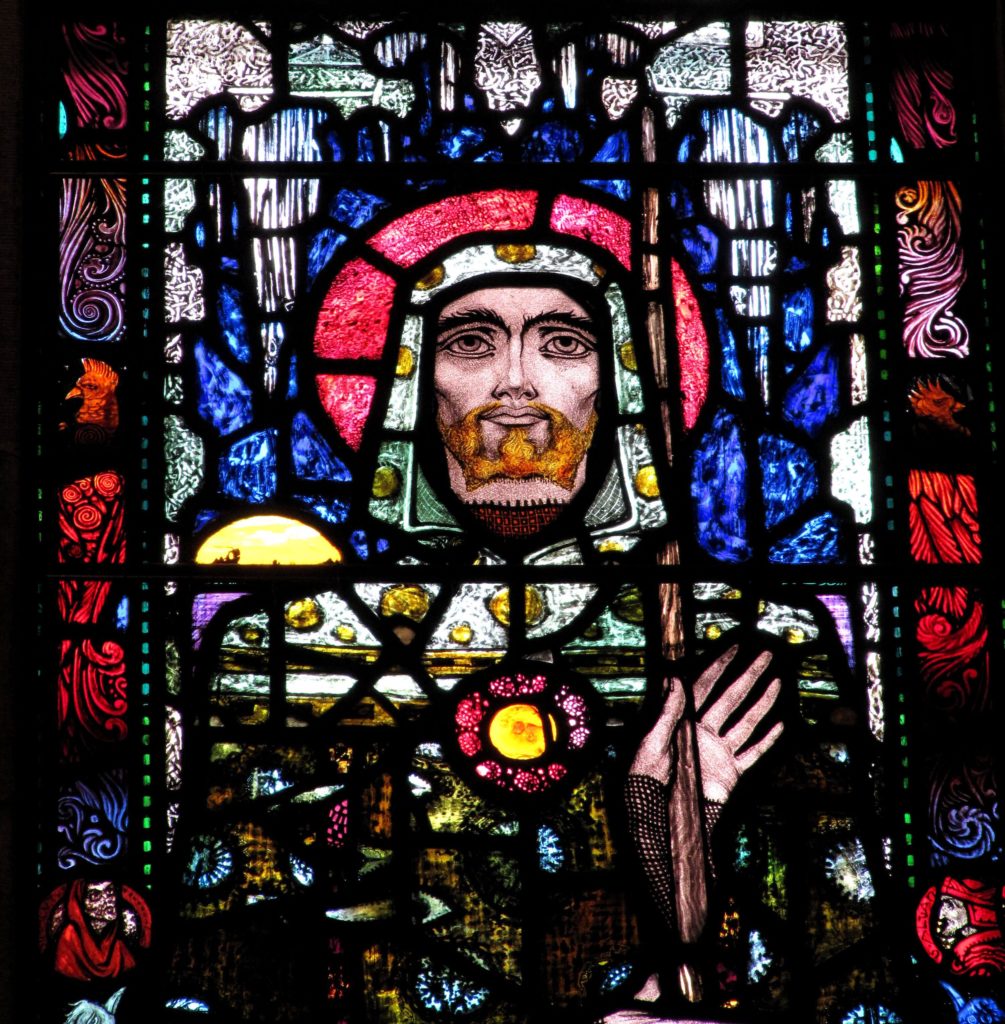 This presentation will examine aspects of St Finbarre's Cathedral, the Honan Chapel in UCC and the sculpture of Seamus Murphy, looking at various factors, religious, historical, artistic and social, that resulted in them looking like they do. Architects, artists and patrons usually have particular ideas in mind, important to them, when they design or commission a work, but, for many reasons, these can be considerably modified in the finished piece. The meaning of a work therefore changes during the process of its creation, but also continues to change afterwards as new audiences interact with it.
.
* For the speakers' credentials see, Menu, Speakers
† Each lecture begins at 7:45 p.m. and is accompanied by a complementary cup of coffee/tea with a biscuit, before the lecture as an opportunity to mingle with old and new friends, and meet the Speaker. These refreshments are offered to members and visitors from 7:00 p.m.