Emily Mark Fitzgerald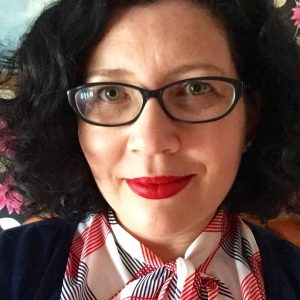 Dr Emily Mark-FitzGerald is Lecturer/Assistant Professor in the School of Art History and Cultural Policy, UCD, where her research concerns Irish art history, visual culture, museum/heritage studies and cultural policy from the 19th c. – present. Her specialisations include the visual culture of famine, poverty, migration, and diaspora; memory, commemoration and public art; and Irish cultural policy and institutions. Her books include Commemorating the Irish Famine: Memory and the Monument (Liverpool UP, 2013) and The Great Famine and its Legacies: Visual and Material Culture (co-editor, forthcoming Liverpool UP, 2017).
Jane Choy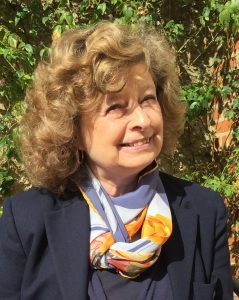 Jane E. Choy-Thurlow, born and raised in Massachusetts, is married to a Dutch citizen which brought her to Holland where she has lived for over 30 years.
She is a lecturer and enjoys giving tours and lectures on 17th Century Dutch Art for the Mauritshuis, Prince William V Gallery and Huygens Museum Hofwjck, The Netherlands.  A few of the many exhibits she has been part of are the legendary Johannes Vermeer exhibition, Rembrandt By Himself, and Holbein, Portraitist of the Renaissance.
For many years she has been involved in promoting the arts.  She is a founding member of the DFAS Society of The Hague and has fulfilled various committee positions where she had the privilege of getting to know Anthony Wade who was then Chairman.
Before going to Holland she worked for the Organisation for Economic Cooperation and Development in Paris.  She received a B.Sc from Salem State University and a MEd from Trinity College, Dublin.  She also studied art history at Leiden University.
Frances MacDonald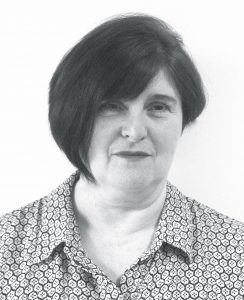 Frances McDonald is a design historian, writer and consultant specialising on Irish craft and design.  She has delivered a number of lectures on Irish craft, including one at the National Museum of Ireland. She also writes regularly on contemporary craft and has contributed to the Irish Arts Review, Ceramics Ireland, Ceramics Review and Engage; the international journal of visual art and gallery education.  She has written catalogue forwards and has worked on contemporary craft exhibitions in Ireland, the UK and the US.  In 2016 she delivered a UCC Adult Education Lecture Series entitled Victorian & Edwardian taste: shoppers, consumers and commodity culture in Ireland; 1860 to 1910. Frances McDonald has a Diploma in Design Communications from Limerick School of Art & Design and an MA in Design History and Material Culture from the National College of Art and Design.
Angela Ryan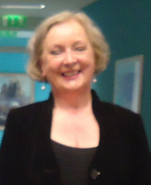 Dr Angela Ryan agrégeé de l'Université is a Senior Lecturer in the Department of French, UCC, with specialisms in French culture and ideas, Women's Studies, and Translation/Interpreting studies, and has spent much of her life in France. Her recent books are on George Sand, and on Heroines in Greek and French Tragedy. She directs the MA in Translation and Interpreting Studies (French) in UCC. Her public lectures on French and related art and aesthetics have been widely followed, as was her solo recital of baroque and romantic French and Italian arias in the Crawford Gallery in 2008. She showed her recent paintings at the Centre culturel irlandais, Paris in June 2017.
Tom Mullins
Tom Dunne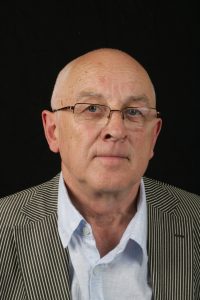 Tom is Emeritus Professor of History, UCC, and has published widely, mainly in the area of Irish cultural and political history from interdisciplinary perspectives, including being co-founder, and for 15 years co-editor of the leading Irish Studies journal, The Irish Review.  Winner of 2005 Ewart-Biggs Memorial Prize with, Rebellions: Memoir, Memory and 1798.
During the past fifteen years he has focused his research on Irish Art, and his recent publications in the area include:
"James Barry's 'Moral Art', and the fate of History Painting in Britain", in Tom Dunne and William Pressly (eds), James Barry:1741-1806. (2010)
'Literature in Irish Painting', 1700-1900'; 'Politics in Irish Painting, 1700-190';'Writers on Irish Art and Artists before Strickland' – all in Art and Architecture of Ireland, vol.2, Painting, 1600-1900. (RIA) (2014)
'Ireland's Wild Harp: a contested Symbol', in Ireland: crossroads of Art and Design, 1690-184 (Art Institute Chicago) (2015)
He is a regular contributor to The Irish Arts Review and to the lecture series of the National Gallery of Ireland.  He has co-curated a number of major exhibitions in the Crawford Art gallery, notably;
2004 – 2005, James Barry, 1741 – 1806: the Great Historical Painter;
2006, Whipping the Herring: Survival and Celebration in Nineteenth Century Irish Art.
2008, Daniel Maclise: Romancing the Past..
 Michael Waldron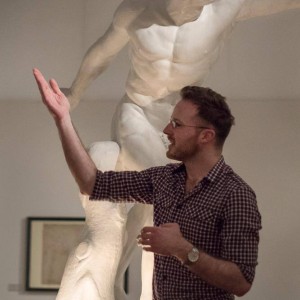 Dr Michael Waldron is an art historian, curator, and lecturer. He has co-curated the exhibitions Samuel Forde: Visions of Tragedy (Crawford Art Gallery, 2014) and The Crawford at the Castle (Dublin Castle and Crawford Art Gallery, 2016-17). He has taught literature and art history at UCC and published on Irish art and literature. From 2016-17 he was also a research assistant for the Deep Maps: West Cork Coastal Cultures project.
 Chris Carroll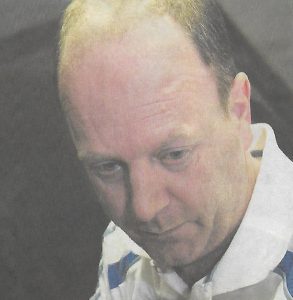 Entered silversmithing and jewellery trade in 1985.  Began lecturing in St John's College, Cork, in 1989.